Chitkara International School Ranked No.1 in India by Education Today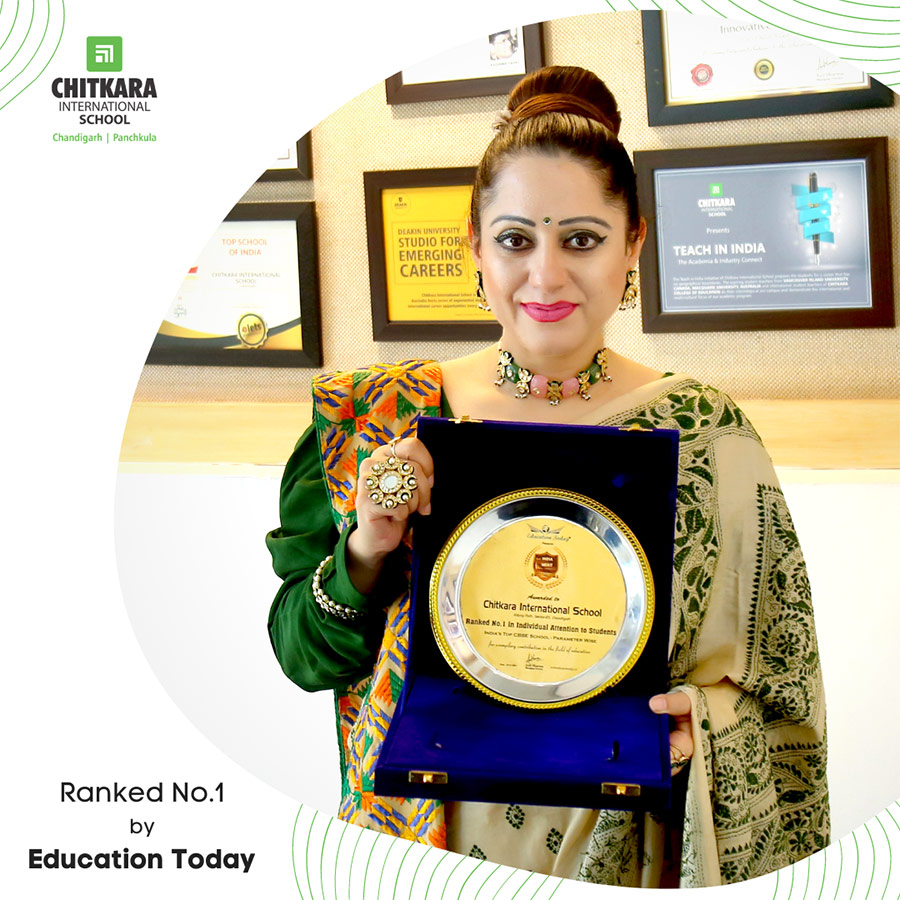 The individualised and conducive learning environment at school act as catalysts for holistic development of the children. In line with this, Chitkara International School (CIS) always strives to endow each student with the education they need to prosper in a globally connected world. Applauding and recognising these efforts, Education Today ranked CIS as No.1 in India under the Top CBSE Schools –Parameter wise for 'Individual Attention to Students' in a survey. This was further recognised by Education Today at its India's School Merit Awards, 2020 held on January 23rd, 2021 wherein they felicitated India's Top School winners. The award result was published in the 8th Annual Corporate Education edition of Education Today.
CIS would like to express its gratitude to each member associated with the institution and wholeheartedly congratulate the stakeholders with the support of whom, the school keeps attaining greater heights.