School Associations & Collaborations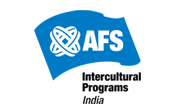 AFS India Intercultural Programs
Chitkara International School has associated with AFS in order to encourage intercultural educational programmes. Study abroad programmes effectively prepare young people to navigate, work, and volunteer in global and multicultural environments, reports a new global study by AFS Intercultural Programs, a leading international education organisation with 70+ years of experience with global exchange programmes. The objective of the collaboration is to motivate people to become global citizens and become involved in social causes in their communities.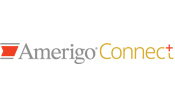 Amerigo Connect
Chitkara International School thrives on providing its students with world-class opportunities. CIS has collaborated with Amerigo, a tech-enabled platform giving students access to unique global opportunities and top-tier institutions that will prepare them for global success.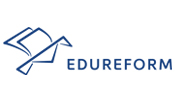 Edureform
CIS has its association with Edureform to successfully prepare the teachers and learners for Industry 4.0. EDUREFORM curricula empower future and in-service secondary school teachers to train students' critical, analytical, and creative skills. As labour market demand is shifting from 'problem solving' to 'problem analysis' competencies, these soft skills are considered crucial to perform tasks not achievable by artificial intelligence. EDUREFORM Curricula's objective is to create a national best practice to support Indian national authorities in successfully coping with societal challenges directly related to Fourth Industrial Revolution.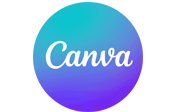 Canva
CIS has collaborated with CANVA Application in order to provide a creative platform to the avid Chitkarians. Canva is an online design tool that enables users to produce media such as posters, slideshows, photos, event flyers, resumes, cards, certifications, and info-graphics with a professional appearance. Through this association, students can make use of Canva for free, to demonstrate their knowledge in unique ways.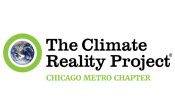 MoU with The Climate Project Foundation
The sustainable use of resources is the need of the hour and reaching climate targets will depend on a number of different approaches and solutions with everyone working together. In light of the aforementioned and to contribute towards sustainability, Chitkara International Schools signed the MoU with the Climate Project Foundation based in New Delhi.