Associate Director, Principal and the Team
"The best teamwork comes from people who are working independently towards one goal in unison." –James Cash Penney
'Our Team' consists of the key personnel of the school that works relentlessly to materialise innovative ideas related to the school's curriculum and other activities. Being profoundly creative and intellectual, the team members and the school's faculty endeavour to cater to the futuristic educational needs of Generation Z with utmost rigour and exactness. The school consciously understands the imperativeness of quality education and thus, has instituted a highly professional and collaborative teaching culture that enhances the student's performance. Besides being tech-savvy and well-trained, each team member possesses a deep understanding of children's behaviour, for above academic qualifications; a tender heart remains indispensable for righteous action.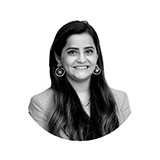 Dr. Honey Chitkara | The Cornerstone of CIS Dominion
Associate Director & Principal
Dr. Honey Chitkara is the key fundament and reflects a formidable vision to make the school reach the zenith of its success. She, as the Principal & Associate Director of the school, is a believer in individual talent, a dynamic and committed leader and a conscientious human being who has revamped the real meaning of education.
She has done her PhD with thorough research in "Using Students' Feedback to Improve Teaching Effectiveness based on Kaizen Philosophy of Continuous Improvement" which ruminates over, using practical feedback of students in order to operate the school in an efficient way. Out of the four papers written by her, two have been published and two have been presented at the International Level. Her paper on "Use of Students' Feedback in Improving Teaching effectiveness" has been published by Turkish Online Journal whereas her paper on "The Role of Students' Feedback in Improving Teaching Effectiveness: A Thoughtful Study through Kaizen's Philosophy" has been published by Sambodhi Journal". She presented her insightful paper "Students' Feedback for Improving Teaching Effectiveness: A Thoughtful Study through Kaizen's Philosophy" at an international conference organised by the Management Department IMS Ghaziabad University Course Campus. Another paper titled The Importance of Students' Feedback for Teaching Effectiveness: Survey Methodology", was presented by her at an international conference held by Poornima University, Jaipur. She also holds to her credit a Master of Arts in Education and Bachelor of Education. She is an overseer and a team leader, who paves way for teachers and students to follow, learn, construct and explore veiled talents.
She as the building block of CIS devises strategies, modes, and means of education manoeuvres the admission process and executes all academic and administrative activities which include implementation of curriculum, bi-monthly planners, dosages, and worksheets, non-scholastic and co-curricular methodologies, research and development of curriculum and different teaching methodologies. Her benefaction also lies in the latest technological advancement, with mentionable inputs like MOOC, App-Based Coding, Online Communicative Learning Tool Usage, online content creation, and online assessment. She believes in sharing the best practices that complete the CIS family as an effective team.
Dr Chitkara has always led her team towards the path of enlightenment. Her commendable vision and steadfast determination to edify the scholars, faculty and society alike have been constant sources of inspiration for everyone around her. It is for this reason that she has been rightly felicitated with numerous awards and honours. She has achieved the 'Teachers Glory Award- 2020' by Universal Business School for her exemplary contribution in the field of education. She has also seized the "National Leadership Award" for leadership in co-curricular education, presented by School Stars. Dr Chitkara was also bestowed with the prestigious "Excellence in Instructional Leadership Award" by the Adoption of Social Media in Academia (ASMA) organization at its recently-conducted "India's Inspiring Teachers' Awards 2021".
part from this, she is meticulously engaged in students' exchange programs like the USA East Coast Career Exploratory Programme. Having attended the Model United Conference at Stanford University, USA, School Immersion Program in UK and language expedition programme in Switzerland with students, she assists in rendering pragmatic exposure to students. Her research-based selections in crafting ideas and concepts that join academics and co-curricular activities keeping in mind learning coupled with leisure make her a complete facilitator, educator, and leader. She ardently believes that "Education exists everywhere, from the informal environment of family to the formal wings of the school; it is continuous, bonded and grand…"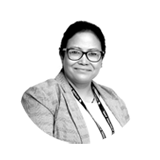 Alka Thapa | The Courteous Chief
Principal
Ms. Alka Thapa is the focal figure and helmsperson of CIS. Her courteous and polite personality graces up her surroundings. She, as The Principal of the School, has skilfully designed curriculum for the school to make lessons enriched with knowledgeable facts so that the tiny tots and the young scholars enjoy them ardently. Being conferred upon with the title of 'Futuristic Faculty of India' by ReTHINK INDIA, she holds a matchless vision pertaining to Education and Training.
Her knowledge and experience of more than 8 years in handling students and dealing with student-centred aspects are invaluable to the school. She possesses an eternal passion for learning and at no time lets her determination subside in her pursuit of excellence. Her profile boasts of Post Graduation in Geology and Bachelors' in Education. Having taken and successfully completed Cambridge International Examination Professional Development Course (July 2015), she is well-equipped to meet new and futuristic challenges. She fervently takes time out to train teachers, apprise them about contemporaneous and futuristic educational requirements, and ensure that the quality of operations is always upheld and maintained. She has additionally introduced the Cambridge Primary curriculum very tactfully and effectively for Cygnets (Sr. K.G) which solidifies comprehensive development of the little ones.
Ms. Alka Thapa commenced her journey as a teacher in Kindergarten and later happened to lead a team of daring and dedicated teachers who believed that teaching is a two way process where not only the students but the teachers also undergo a continuous journey of learning experiences. Her insightfulness and vision have made it possible to implement newfangled and highly efficient ways of working that certainly ensure huge success. Her sheer dedication has helped school develop into a colourful world of knowledge. She and her team have created an enthusiastic environment and made learning a happy journey for each child.
Aasheesh Bhatnagar | An Effervescent
Director – Office of Academic Support
Aasheesh Bhatnagar is the draughtsman of CIS's Industry-Academia collaboration, admissions and event strategies. He has over two decades of experience in developing and implementing sales and marketing strategies for the promotion of products and services related to Information Technology (IT), IT education, Internet education, IT Enabled Services (ITES), BPO-KPO, Nursing education and diagnostic assessment for students from grade 3 to 10.
A Post Graduate in Statistics and a Science graduate, his avid engrossment in the education system, led him to carve a niche in devising learning techniques for the students. He has initiated educational ERP for schools, colleges and universities, thus, coming up with a distinctive concept which is School Pad and College Pad. This concept has assisted in bridging the gap between parents and the school.
Apart from this, he also believes in experiential learning. With innovative event organisation, he renders an out-of-the-box learning environment to the students. TEDx and a session on Mumbai Dabbawalas are some of his initiatives that promoted influential ideas and have also helped in fabricating life skills on the part of students. Over the years, he has strengthened guest relations with the promotion of School Academy Industry Interface (SATT) where he and his team liaison with leading industry professionals who share their best practices at a challenging platform and thus build a substantial academic industry. Overseeing admissions as Admissions Director, he regularly engages with prospective and existing parents to provide vision and direction of present and future education scenarios. His ebullient and hospitable disposition helps resolve parents' grievances at entry and exit levels as well. He conducts training and seminars for staff members to instil positive team morale and leadership skills. The whole process is documented through noteworthy PowerPoint Presentations which furnish explicit penetration of the school's vision into the audience. His strong association with the press and a fine blend of corporate experience has resulted in devising deep strategies for promoting, marketing and building a positive brand image for CIS.
In amalgamation with the Office of International affairs, he is also associated with the Students' Exchange program and assist in supplying pragmatic exposure to students through international visits. He believes in giving unprecedented experience to students and so he can undoubtedly be called a promoter of the avant-garde.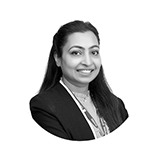 Kanchan Gupta | The Comforter
Vice Principal and SPOC of Grades 1 to 8
Kanchan Gupta is a buoyant breeze of CIS. As the ardent Vice Principal of the school and a pleasant facilitator for her students along with being an excellent arranger, she is highly optimistic in her attitude and handles smooth functioning of academics in the school, including daily studies, practical tasks, activities, assessments and evaluations.
Moreover, she outstandingly holds to her credit a Master's degree in Biotechnology and a Master's Degree in Education along with a rich teaching experience of more than 11 years for which she renders her assistance in framing, designing, working and conducting various Science and Technology-based projects and programmes. Furthermore, she has also worked as a TEK8 curriculum developer and is proficient in statistics and data analysis.
As the SPOC (Sole Point of Contact) of grades 1 to 8, she is the perfect connect and solution for parents, students and teachers, providing guidance to students on academic goals and educational issues. She also initiates classroom regulation and etiquette among students through her affectionate and pleasing countenance. With consummate knowledge, she is efficient in individual handling of students' academic needs and thrives to derive innovative ways to make an individual student discover a new concept and a new way to learn at every step. With an expert hand in statistical techniques and research-based approaches, she has remarkably won accolades for her contribution to the school.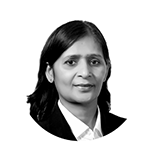 Kiran Singh | Ms Expedient
Dean – Administration & Examination
Kiran Singh is the dauntless spirit of CIS. An affectionate yet stalwart educator and administrator of the school, she is a diligent and highly organised operator and academic leader as well. She holds a Master of Arts degree in History and a Master of Education degree which assisted her to become a tireless researcher in every field of Education.
She enjoys the credit of solely constructing and successfully managing, supervising and running the Department of Hindi for the past 10 years and also an efficient Research and Development co-ordinator. She has been experimenting with new and novel teaching-learning techniques with evolving time and needs to support individualised learning and help students explore the zenith. Her innovation of teaching and learning modes reach out to every possible subject and range from book designing to tech-savvy methods. She oversees and administers the varied Olympiads and Competitive Examinations with full fervour and strategic implementation. As a SPOC (Sole Point of Contact), her motherly and loving disposition motivates the students and makes it easy for them to scale through the demands of learning. Moreover, she duly ensures the ethical conduct of research and for establishing and maintaining a culture of compliance and integrity among faculty, staff and students.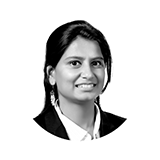 Sahbi Singh | Ms. Creative
Head of Co-Curricular Programmes (Senior wing)
Sahbi Singh is the DNA of CIS Co-Curricular Activities. A creative individual herself and an Activity Coordinator, her profile boasts of Master of History in Arts and Bachelor in Fine Arts (Applied Arts). Her efforts are towards the impeccable amalgamation of Co-curricular Activities and Academics to ensure fun-filled learning for the students.
Theme based Annual Function, Annual Sport Meets; varied levels of Competitions are functional under her able guidance, supervision and creative proposals. She has been providing the school with invaluable and innumerable suggestions, co-curricular planners, and ideas in her 8 years tenure and has been rigorously working towards building teamwork, gamesmanship, self-discipline and hard work in every student through non-formal and informal ways of co-curricular. She also serves as a uniting force by connecting University and Industry to school with respect to co-curricular through the innovative idea of SQUADS at CIS where the students put into practice their varied talents and learn with experts. She is an extremely talented and creative art educator, motivating her students to elevate with their imagination.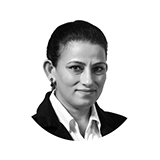 Dr. Gurpreet Bedi | The Solicitous
General Physician | Head – Office of Health and Wellness
A benign presence of CIS, Dr. Gurpreet Bedi is the competent General Physician and the Head of the Office of Health and Wellness who has commendably handled the entire health department of the school on a single-handed level for more than 10 years. She holds to her credit a Bachelor in Ayurveda in Medicine and Surgery and a Master in Food and Dietetics.
A dedicated and hardworking General Physician, she organises health camps in association with Indus Hospital for the students. She fervently organizes counselling sessions for students, teachers and even for non-teaching staff to enhance their knowledge on health issues according to the need of the hour. With several articles from the doctor's desk, she unveils important facts about health, food and nutrition. She inculcates versatile capabilities to run the Health Department of the school effectively. She believes good health to be one of the major factors to attain success in life.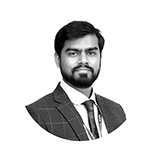 Anmol Verma | The Initiator
Head of Online Support Services, Digital Outreach & Student Affairs
Anmol Verma is the diligent foreman of CIS. He oversees and initiates multifarious programs which help develop the school comprehensively. Being a significant part of the Office of Co-curriculars, he rigorously works to leverage the co-scholastic arena of the school. The theme-based Annual Function, inter-house competitions and other co-curricular activities are functional under his able guidance, supervision and creative standpoint. With Bachelor of Engineering rolled to his credit, he becomes a fundamental component of the Office of Online Support Services of the school which ruminates and constantly works for the development of the school's ERP system and the Social Media profiles of the school to have our prospective outreach of services to parents and students.
Apart from this, he also believes in pragmatic and experiential learning. For him, learning is only fruitful when it is practical. With the meticulous organization of varied Educational and Industrial visits, and by heading the Office of Alumni, he renders unprecedented and practical learning experiences to the students.
His fervent engrossment in fabricating the academic framework of the school has led him to spear an insightful harpoon in the lives of the students.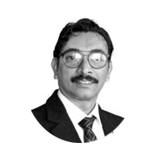 Sudarshan Pal Singh | The Artistic-Creator
Director – Office of Architecture & Design
"Flair of creating terrific designs and an enhanced ability to think outside the box", describes the great persona of Sudarshan Pal Singh. Holding a Bachelor's and a Master's Degree in Fine Arts, he is a connoisseur of pumping his creative juices in the edifice of Chitkara International School.
Currently filling the position of Director and handling the Office of Architecture & Design, he is fervent in providing futuristic structural design to the stakeholders of the school. He has numerous years of experience in interior designing, stage & backdrop designing and other works of art. This expertise in designing and painting made him the winner of the First Prize in the Annual Art Exhibition of GCA Chandigarh in 2002 and of the Second Prize in Annual Art Exhibition 2003 of GCA, Chandigarh.
Passion for innovation and research made him a part of 'Flux Asia', an international exhibition of painting and sculpture at the Fine Art Museum of Punjab University, Chandigarh and a group show at Nandan Art Gallery, Kala Bhawan, Kolkata. He has also participated in 'Pratiti', another group show at Birla Art Gallery, Kolkata and an exhibition at Museum and Art Gallery, Chandigarh
Sudarshan Pal is dedicated and enthusiastic to get the job done to a high standard that tends to accomplish goals with a greater work ethic. It is his architectural zeal that exerted a major role in creating and designing each and every artistic corner of CIS. He has dispensed his creativity in the designing of art spaces like CLIL Lab (Language lab), Brain-shaped Auditorium, Sports Complex, Amphitheatre (Open Air Theatre) along with learning walkways and hallways at Chitkara University and Chitkara International School. His experimentation is indicative of the synthetic style of modern art and can be seen stretching from various painted wall murals and monuments to other aesthetically composed learning studios of the University and School.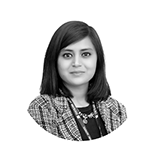 Dolma Pathela | The Scripturient
Quality Evangelist (Manager) & English Coordinator
Dolma Pathela is progressive, meticulous and an experimental holder of the pen along with being a literary assessor. With her paragon of fortitude and aesthetics, she is a prolific composer of resilient exquisite pieces of CIS.
Holding Master's Degree in English literature and B.Sc. in medical science, she, as a member of the Office of English Language assists the school in writing, editing, and proofreading the school's technical content, question papers, task sheets, planners, dosages and blueprints. She is fervently involved in the scripting of letters, circulars, desk letters, invitations and further procedural communications. With a rich learning environment in the school, she is explicit in her work and ruminates each and everything carefully with other team members. Her endeavour and hard work have carved a niche in the school's positive disposition.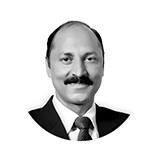 Rakesh Kumar | The Concierge
Repair, Maintenance & Housekeeping Senior Manager
Mr Rakesh Kumar is the welcoming presence, organizing a wonderful experience for every guest at CIS. Behind the scenes of every event, every function and every guest visit, Mr Rakesh's dedicated work is making them all run smoothly. From the planning stages through to the finish, every detail of cleanliness is carefully planned and supervised by him to make sure all our visitors have the best possible time here.
He graduated with a degree in Humanities and a diploma in ITI stenography (English). After 15 years of experience as a Field Investigator and Manager at a reputed private company, Mr Kumar joined the Chitkara family and is still dispensing his services to ensure maintained capacious infrastructure and hygiene in the school.
Mr Rakesh is an asset in so many ways, he frequently holds workshops for support staff to improve housekeeping work, build teamwork, situation and conflict management, professional communication and so on.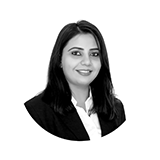 Priyanka Behl | The Efficient Overseer
Administrative Coordinator
Ms Priyanka is the contriver of comprehensive tasks at CIS. She holds to her credit, Masters in Business Administration and HR in Marketing.
As a resolutely dedicated administrator, she strives to promote CIS as a strong brand in school education and promote its best educational practices. Inculcating effective communication, leadership and issue-resolution skills, she manoeuvres parent-school relationships in an effective manner.
She is deeply involved in the development of strategies for planning & smooth implementation of various administrative policies. She regularly engrosses with the school's worthy parents to provide vision and direction of the education framework and other administrative requirements.
Her buoyant and hospitable countenance helps resolve parents' grievances and queries in a prompt and fruitful manner. She is a patient listener and addresses all the concerns relating to students effortlessly.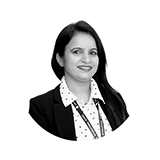 Sweety | The Blithesome
Quality Evangelist (Manager) & Executive – Office of Director & Associate Director
A self-motivated, energetic and professional individual with an undaunted zeal, love and passion for learning and imparting quality education is what describes Sweety as Quality Evangelist and an Executive Assistant to Director & Associate Director. Being a member of the Office of Director & Associate Director, one of her major roles includes conducting various meetings on a regular basis. Apart from this, she is scrupulously engaged in the implementation of the Annual Calendar & Audit Calendar. She also looks after the continual improvement of all the systems and processes of the school to maintain the quality objectives framed in sync with the mission statement of the school.
She is a results-driven professional, with numerous years of experience in the field of education. With B. Com & M.B.A degree wedged to her credit; she is a technology savvy individual. She excels in making PowerPoint presentations that furnish explicit penetration of the school's vision into the audience. Quality is her main area of persona. She has actively contributed to the Accreditation process. Also, she regularly helps in achieving the quality objectives through well-reasoned audits, evaluations, and analyses of operational areas.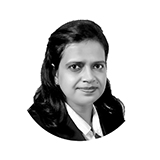 Anshu Ahuja | The Dextrous
Assistant Coordinator of the Office of Online Support & Services
Anshu Ahuja is the adroit streak of CIS. She is an earnest, experiential and significant member of Online Support Services. Her profile boasts of a postgraduate degree in Business Administration (Operations) with extensive 7 years of experience in project MCA21 (Ministry of Corporate Affairs) designed to fully automate all processes related to the proactive enforcement and compliance of the legal requirement under the Companies Act 1956.
With such a utilitarian experience, she assists in the development and smooth functioning of the school's ERP (Enterprise Resource Planning) system which is the most effective mode of communication between the school and the school parent. She also renders her avid support in tracking and uploading various circulars, planners and academic resources to keep up with well-equipped communication and information exchange in and around the school. Her benefaction unequivocally displays her resourcefulness in the direction of contributing towards providing a hassle-free online experience to all the stakeholders.