Change the Game 2.0 with with RJ Megha – The RJ Beat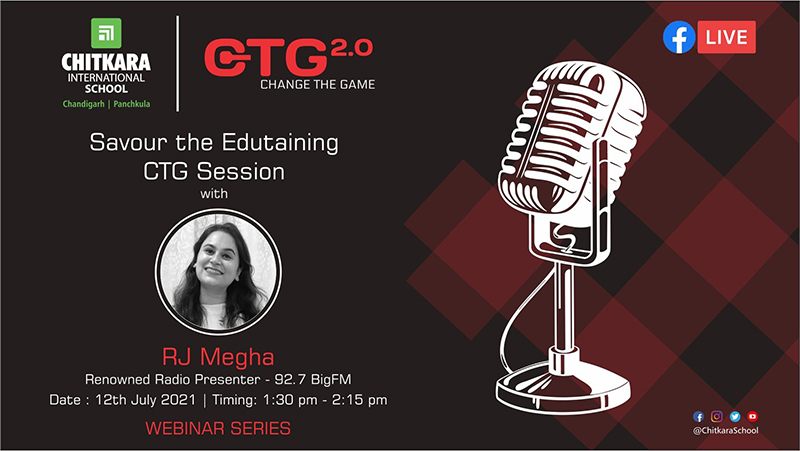 Fun, laughter and total edutainment! The stage is all set for a smashing CTG 2.0 Event viz. "The RJ Beat" with the city's much-loved RJ Megha, who will be joining us on Monday, 12th July 2021.
CTG 2.0 or the School Academia Industry Interface Event will be held under the back-to-school celebratory event viz. "The Breezy Kickoff" for the students of Grade 9 to Grade 12. Excited for this edutaining experience? Watch this space for more!