Our Team
Faculty is the foundation of any school. The faculty at CIS is intellectual and creative. We have fostered a highly professional and collaborative teaching culture that enhances the student's performance. The teachers love the children and enjoy teaching them. Faculty members of Chitkara International School are well qualified and trained and tech savvy. They are trained to reduce the gap of communication with the students for effective learning. The students can find a friend and mentor in their facilitators at Chitkara International School.
Honey Chitkara | The Cornerstone of CIS dominion
Vice Principal
Honey Chitkara is the key fundament and reflects a formidable vision to make the school reach the zenith of its success. She, as the Vice Principal of the school is a believer in individual talent, a dynamic and committed leader and a conscientious human being has revamped the real meaning of education.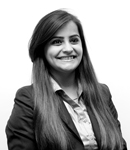 She is currently pursuing her PhD with a thorough research in "Just-in-time Feedback" which ruminates over parent engagement features and helps strengthen the bond between parents and the school on unyielding grounds. She also holds to her credit Master of Arts in Education. She as an overseer and a team leader, who paves way for teachers and students to follow, learn, construct and explore veiled talents.
She as the building block of CIS devises strategies, modes and means of education, manoeuvres the admission process and executes all academic and administration activities which include implementation of curriculum, bi-monthly planners, dosages and worksheets, non-scholastic and co-curricular methodologies, research and development of curriculum and different teaching methodologies. Her benefaction also lies in the latest technological advancement, with mentionable inputs like MOOC, App Based Coding, Online Communicative Learning Tool Usage, online content creation and online assessment. She believes in sharing the best practices that completes CIS family as an effective team.
She, apart from this is meticulously engaged in students' exchange program. Having attended Model United Conference at Stanford University, USA, School Immersion Program in UK and language expedition programme in Switzerland with students she assists in rendering pragmatic exposure to students. Her research based selections in crafting ideas and concepts that join academics and co-curricular activities keeping in mind learning coupled with leisure make her a complete facilitator, educator and leader. She ardently believes that "Education exists everywhere, from the informal environment of family to the formal wings of school; it is continuous, bonded and grand…"
Aasheesh Bhatnagar | An Effervescent
Director – Office of Academic Support
Aasheesh Bhatnagar is the draughtsman of CIS's Industry-Academia collaboration, admissions and event strategies. He has over two decades of experience in developing and implementing sales and marketing strategies for the promotion of products and services related to Information Technology(IT), IT education, Internet education, IT Enabled services(ITES), BPO-KPO, Nursing education and diagnostic assessment for students from grade 3 to 10.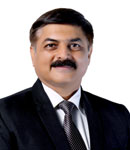 A Post Graduate in Statistics and a Science graduate, his avid engrossment in the education system, led him to carve a niche in devising learning techniques for the students. He has initiated educational ERP for schools, colleges and universities, thus, coming up with a distinctive concept which is School Pad and College Pad. This concept has assisted in bridging the gap between parents and the school.
Apart from this, he also believes in experiential learning. With innovative event organisation, he renders out-of-the-box learning environment to the students. TEDx and a session on Mumbai Dabbawalas are some of his initiatives which promoted influential ideas and have also helped in fabricating life skills on the part of students. Over the years, he has strengthened guest relations with the promotion of School Academy Industry Interface (SATT) where he and his team liaisons with leading industry professionals who share their best practices at a challenging platform and thus building a substantial academic industry. Overseeing admissions as Admissions Director, he regularly engages with prospective and existing parents to provide vision and direction of present and future education scenario. His ebullient and hospitable disposition helps resolve parents' grievances at entry and exist levels as well. He conducts trainings and seminars for staff members to instil positive team morale and leadership skills. The whole process is documented through noteworthy PowerPoint Presentations which furnish explicit penetration of school's vision into the audience. His strong association with press and a fine blend of corporate experience has resulted in devising deep strategies for promoting, marketing and building positive brand image for CIS.
In amalgamation with Office of International affairs, he is also associated with Students' Exchange program and assist in supplying pragmatic exposure to students through international visits. He believes in giving unprecedented experience to students and so he can undoubtedly be called a promoter of the avant-garde.
Arushi Deo | The wright
Academic Coordinator – Senior Wing
Arushi Deo is the bricklayer of CIS educational initiatives. Serving with commitment and involvement as an Academic Controller for an enormous 10 years, she is the mainstay of CIS Academics. Master of Business Administration Degree and Bachelor of Education degree rolled to her credit.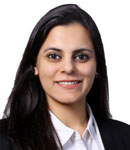 She is highly accomplished in construction and conduction of the school curriculum and is associated with conduction of training sessions inside and outside the school to brush teaching skills of the new recruits. Serving as Resource Person by the Education Department, she is ardently engaged in developing comprehensive academic programme and curriculum, students on course guidance, monitoring study habits and learning curves and supervising the assessment and feedback. Experimentation, creation and customization of Education are her passions which lead her in managing and orienting faculty development programmes and workshops, as well as training and relocation for new faculties. She believes in inculcating spontaneous and progressive decision making, freedom of expression and confidence on the part of students.
Kiran Singh | Ms. Expedient
Research & Development cum Hindi Coordinator
Kiran Singh is the dauntless spirit of CIS. An affectionate yet stalwart educator of the school, she is a diligent and highly organised operator and Hindi Coordinator as well. She holds Master of Arts degree in History and Masters of Education degree which assisted her to become a tireless researcher in every field of Education.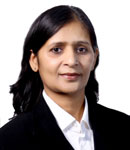 She enjoys the credit of solely constructing and successfully managing, supervising and running the Department of Hindi for the past 10 years and also an efficient Research and Development co-ordinator. She has been experimenting with new and novel teaching-learning techniques with evolving time and needs to support individualised learning and helping students explore the zenith. Her innovation of teaching and learning modes reach out to every possible subject and range from book designing to tech-savvy methods. Her innovative practice in introducing Table Tackler for Grade 1 and 2 has been commendable.
She oversees and administers the varied Olympiads and Competitive Examinations with full fervour and strategic implementation. As a SPOC (Sole Point of Contact) of grade 7, 8, 9 and 10, her motherly and loving disposition motivates the students and makes it easy for them to scale thorough the demands of learning.
Kanchan Gupta | The Comforter
Asst. Academic Coordinator – Senior Wing
Kanchan Gupta is a buoyant breeze of CIS. As a pleasant facilitator for her students and an excellent arranger of academics, she is highly optimistic in her attitude and handles smooth functioning of academics in the school, including daily studies, practical tasks, activities, assessments and evaluations.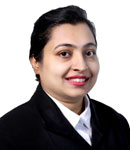 Working as an Assistant Academic Coordinator, she holds to her credit Master degree in Biotechnology and Masters Degree in Education along with a rich teaching experience of more than 8 years for which she renders her assistance in framing, designing, working and conduction of various Science and technology based projects and programmes. She is also working as TECH8 curriculum developer. Apart from this, she is a pundit in statistics and data analysis.
As the SPOC (Sole Point of Contact) of grade 3 and 4, she is the perfect connect and solution for parents, students and teachers providing guidance to students on academic goals and educational issues. She also initiates classroom regulation and etiquette among students through her affectionate and pleasing countenance. With consummate knowledge, she is efficient in individual handling of students' academic needs and thrives to derive innovative ways to make an individual student discover a new concept and a new way to learn at every step. With an expert hand in statistical techniques and research based approaches, she has won accolades for her contribution in school.
Mr Amardeep Singh Virk | The Opalite
Chief Administrative Officer
Mr Amardeep Singh Virk is a tranquillizing aura of CIS. As a chief administrative officer, he reflects his engrossment in parent connection; query solving, implementing education based administrative systems, procedure, and strategies, monitoring administrative projects, and maintaining suggestion programme for parents and guardians. His benefaction also lies in handling operations, sensitive concerns and information relating to staff, parents and students, monitoring discipline and also engaging in policymaking. He believes education as a source of real-life wisdom and character building. Thus, as a fundament administrator and facilitator, he puts all his efforts towards the actualization of the student-friendly education system and environment.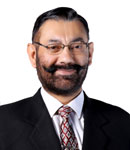 Mr Virk has 21 years of experience in the Railway Protection Special Force (RPSF) as an Inspector and as Assistant Personnel Welfare Officer in Foreign Service (Deputation with Ministry of External Affairs) in High Commission of India, South Africa and Bangladesh. He has been applauded by DG/RPF on two occasions and he has been awarded DG/RPF Insignia for his commendable work. He also has to his credit the commendation from High Commissioner of India in Bangladesh for his exceptional and outstanding work. He cushions parent satisfaction and student benefits by fitting and apt handling of the grievance cell through his expert solutions and resolutions for all the appeals and queries.
Avneet Singh | The Polymath
Manager Operations
Avneet Singh is the capacitor of CIS. Stretching from managing the organization's resources, helping and creating organizational and programme concepts and budgets, Avneet Singh is explicable for his contribution in Office of Academics, Office of Admissions, Office of Academic Support, Office of Infrastructure, Office of International affairs and other technical departments.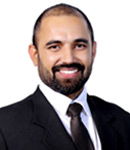 As a constant voice of guidance and support and operations manager, he is a resolute and hard working member of Chitkara International school and is associated with the management, organisation and smooth functioning of various events within and outside the school, faculty workshops, academic and administrative proceedings and trips and tours. Being a composed foreman, he excellently maintains cordial relations with parents resolving issues which help strengthen the bond between parents and the school.
He, apart from this is a stalwart sportsperson with a Masters degree in Physical Education, heads the Office of Sports and thus manoeuvres the Chitkara Academy of Sports and its functioning. He enthusiastically coordinates with the sports instructors for sports curriculum, varied zonal, regional, national and international sports events which renders pragmatic exposure to students. He firmly believes that games and sports render leadership qualities such as ethics, integrity, self motivation, empathy which can shape a child into a better human being.
Sahbi Singh | Ms. Creactive
Asst. Co-curricular Coordinator – Senior Wing
Sahbi Singh is the DNA of CIS Co-Curricular Activities. A creative individual herself and an Assistant Activity Coordinator, her profile boasts of Master of History in Arts and Bachelors in Fine Arts (Applied Arts). Her efforts are towards impeccable amalgamation of Co-curricular Activities and Academics to ensure fun-filled learning for the students.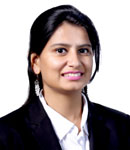 Theme based Annual Function, Annual Sport Meets; varied levels of Competitions are functional under her able guidance, supervision and creative proposals. She has been providing the school with invaluable and innumerable suggestion, co-curricular planners, and ideas in her 8 years tenure and has been rigorously working towards building teamwork, gamesmanship, self-discipline and hard work in every student through non-formal and informal ways of co-curricular. She also serves as a uniting force by connecting University and Industry to school with respect to co-curricular through the innovative idea of SQUADS at CIS where the students put into practice their varied talents and learn with experts. She is an extremely talented and creative art educator, motivating her students to elevate with their imagination.
Alka Thapa | The Gentlemanly
Academic Coordinator – Junior Wing
Alka Thapa is a ladylike figure of CIS. Her courteous and polite personality graces up her surroundings and tiny tots as well. She, as an Academic Coordinator has skilfully designed curriculum for the kindergarten students to make lessons enriched with knowledgeable facts so that the tiny tots enjoy them ardently.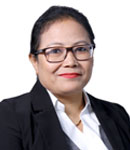 Her knowledge and experience of 5 years in handling students and dealing issues regarding Kindergarteners is invaluable to the school. Her profile also boasts of Post Graduation in Geology and Bachelor in Education. She has also completed her Cambridge International Examination Professional Development Course (July 2015). She fervently takes time out to train teachers and has introduced the Cambridge Primary curriculum very effectively for Cygnets (Sr. K.G).
Ms. Alka Thapa commenced her journey as a teacher in Kindergarten and later happened to lead a team of daring and dedicated teachers who believed that teaching is a two way process where not only the students but the teachers also undergo a continuous journey of learning experiences. Her sheer dedication has helped Kindergarten develop into a colourful world of knowledge. She and her team has created an enthusiastic environment and made learning a happy journey for each child.
Navdeep Kaur | Fun-loving
Asst Co-curricular Coordinator – Junior Wing
Navdeep Kaur is a creator of fun educational ideas for CIS. As a member of the Activity Team (Junior Wing), Navdeep creates, plans and executes all the activities for our kindergarten classes. Her science background with a Masters in Science (Zoology) combined with a Masters in Education give her excellent base for her wonderful experimental activity ideas. Using the combination of both her degrees, Navdeep carefully tailors activities to the age group and abilities of our kindergarten classes. She's passionate about trying new ideas and new ways of learning that make children enjoy learning. These great activities have made her a favourite with our students who are always eager to see what new she has in store for them. Students flourish through her fun based style of learning that focuses on allowing students to explore and be creative without pressure.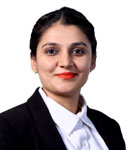 Dr. Gurpreet Bedi | The Solicitous
General Physician
A benign presence of CIS, Dr. Gurpreet Bedi is the competent General Physician who has commendably handled the entire health department of the school on single handed level for the last 6 years. She holds to her credit Bachelor in Ayurveda in Medicine and Surgery and Master in Food and Dietetics.
A dedicated and hardworking General Physician, she organizes health camps in association with Indus Hospital for the students. She fervently organizes counselling sessions for students, teachers and even for non-teaching staff to enhance their knowledge on health issues according to the need of the hour. With several articles from the doctor's desk, she unveils important facts about health, food and nutrition. She inculcates versatile capabilities to run the Health Department of the school effectively. She believes good health to be one of the major factors to attain success in life.
Anmol Verma | The Initiator
Activity & Outreach Manager
Anmol Verma is the diligent foreman of CIS. He oversees and initiates multifarious programs which help develop the school comprehensively. Being the significant part of the Office of Co-curriculars, he rigorously works to leverage the co-scholastic arena of the school. The theme based Annual Function, inter-house competitions and other co-curricular activities are functional under his able guidance, supervision and creative standpoint. With Bachelor of Engineering rolled to his credit, he becomes a fundamental component of the Office of Online Support Services of the school which ruminates and constantly works for the development of school's ERP system and the Social Media profiles of the school to have our prospective outreach of services to parents and students.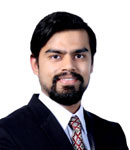 Apart from this, he also believes in pragmatic and experiential learning. For him, learning is only fruitful when it is practical. With the meticulous organization of varied Educational and Industrial visits, and by heading the Office of Alumni, he renders unprecedented and practical learning experiences to the students.
His fervent engrossment in fabricating the academic framework of the school has led him to spear an insightful harpoon in the lives of the students.
Shalini Somra | Ms. Resilient
Asst. Academic Coordinator – Senior Wing
Shalini Somra is the energetic personage of CIS. As enduring and hardworking team worker and as an Assistant Academic Executive, she supports all the elements of academics. An innovative Science Instructor herself with Masters in Industrial Chemistry (Pharmaceutical Sciences) and Bachelors in Education to her credit.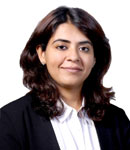 She is widely associated with practical, and project based teaching that is blended and demonstrative in nature. She is efficient in the functioning of instructional programmes, student and staff engagement, report coordination, timeline based assessments, and formative and summative examination conduction. Along with, she is a strong liaise between the technical, DTP and Academic Team ensuring proper academic flow.
As the SPOC (Sole Point of Contact) of Grade 7 and 8, she tackles, assesses and provides feedback on student learning, performance and evaluation and ensures proper and regular study. Taking the responsibility for school and class timetable management, teacher substitution and organization, she is certainly the spine of the routine flow.
Sangeet Mavi | The Philomath
Curator – Office of Academic Support
Sangeet Mavi is a cooperative link between students, teachers, and external bodies at CIS. With an extensive background in education, marking communication, print and radio media, she heads the Office of Academic Support of the school which caters to International Affairs, impactful CSRs, Student and Faculty Exchange Programs, School Events, and Alumni meets.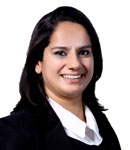 A post graduate in Business Administration and Bachelor of Education with a broad range of skills and years of vast experience, she is also an ambitious and experienced educationalist. She makes sure that the students and faculty of the school remain connected with the external bodies and get meaningful exposure in one way or the other. Incorporating all of these into educative applications and faculty training, she embarked to induce latest educational and instructional methodologies and techniques through various workshops, events, symposiums and CSR activities.
She as the practitioner in the application of differentiated educational strategies for continual and measurable improvement makes a comprehensive support for CIS.
Sudarshan Pal Singh | The Artistic-Creator
Associate Director – Office of Architecture & Design
"Flair of creating terrific designs and an enhanced ability to think outside the box", describes the great persona of Sudarshan Pal Singh. Holding Bachelors and Masters Degree in Fine Arts, he is a connoisseur of pumping his creative juices in the edifice of Chitkara International School.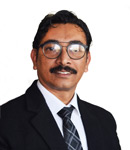 Currently filling the position of Associate Director and handling Office of Architecture & Design, he is fervent in providing the futuristic structural design to the stakeholders of the school. He has numerous years of experience in interior designing, stage & backdrop designing and other works of art. This expertise in designing and painting made him the winner of the First Prize in Annual Art Exhibition of GCA Chandigarh in 2002 and of the Second Prize in Annual Art Exhibition 2003 of GCA, Chandigarh.
Passion for innovation and research made him a part of 'Flux Asia', an international exhibition of painting and sculpture at Fine Art Museum of Punjab University, Chandigarh and a group show at Nandan Art Gallery, Kala Bhawan, Kolkata. He has also participated in 'Pratiti', another group show at Birla Art Gallery, Kolkata and an exhibition at Museum and Art Gallery, Chandigarh.
Sudarshan Pal is dedicated and enthusiastic to get the job done to a high standard that tends to accomplish goals with a greater work ethic. It is his architectural zeal that exerted a major role in creating and designing of the each and every artistic corner of CIS. He has dispensed his creativity in the designing of art spaces like CLIL Lab (Language lab), Brain-shaped Auditorium, Sports Complex, Amphitheatre (Open Air Theatre) along with learning walkways and hallways at Chitkara University and Chitkara International School. His experimentation is indicative of the synthetic style of modern art and can be seen stretching from various painted wall murals and monuments to other aesthetically composed learning studios of the University and School.
Dolma Pathela | The Scripturient
Assistant English Coordinator
Dolma Pathela is progressive, meticulous and an experimental holder of the pen along with being a literary assessor. With her paragon of fortitude and aesthetics, she is a prolific composer of resilient exquisite pieces of CIS.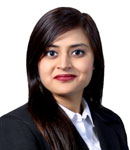 Holding Masters Degree in English literature and B.Sc. in medical science, she, as a member of Office of English Language assists school in writing, editing, and proofreading school's technical content, question papers, task sheets, planners, dosages and blueprints. She is fervently involved in the scripting of letters, circulars, desk letters, invitations and further procedural communications. With a rich learning environment in the school, she is explicit in her work and ruminates each and everything carefully with other team members. Her endeavour and hard work has carved a niche in the school's positive disposition.
Mr Rakesh Kumar | The Concierge
Admin. Officer
Mr Rakesh Kumar is the welcoming presence, organizing a wonderful experience for every guest at CIS. Behind the scenes of every event, every function and every guest visit, Mr Rakesh's dedicated work is making them all run smoothly. From the planning stages through to the finish, every detail of cleanliness is carefully planned and supervised by him to make sure all our visitors have the best possible time here.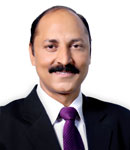 He graduated with a degree in Humanities and diploma in ITI stenography (English). After 12 years of experience as Field investigator and Manager at the reputed private company, Mr Kumar joined Chitkara family and is still dispensing his services to ensure maintained capacious infrastructure and hygiene in the school.
Mr Rakesh is an asset in so many ways, he frequently holds the workshops for support staff to improve housekeeping work, build teamwork, situation and conflict management, professional communication and so on.
Tanu Kalra Mahajan | The Stalwart
Admission officer and Career Counsellor
Tanu Kalra Mahajan is a rational & a self-starter by nature and a firm believer of "Fight for your dreams". Extremely avid about helping people, and remarkably dedicated to her work, she bases all her decisions on diligent research, hard facts and a positive outlook. As a career coach of the school, she reckons that keeping herself updated & well equipped with the changing trends is requisite to guide and counsel the students/parents about the career ecosystem. She always dispenses the non-judgmental approach to help the students overcome their weaknesses, hurdles & blockages.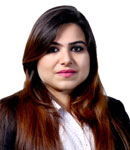 Her profile boasts of a vast experience of 10 Years in Education and Corporate sector which renders her an opportunity to handle comprehensive tasks in the school dominion. She is a certified International Career Coach by Career Development Alliance (USA) and Mindler (India). Working as a member of admission team she holds a great responsibility to disseminate information & counsel the prospective students and parents about the school and its admission process. Her duties also extend in the direction of receiving and evaluating the admission credentials of each applicant and determine their admission eligibility and inform them followed by keeping a track of their admission status. Apart from this, she unleashes her creative energy by engaging in designing various admission related collaterals and communication material.
Roop Kamal | The Benevolent
Admission officer and Career Counsellor
Roop Kamal is the contriver of comprehensive tasks in CIS. She holds to her credit, Masters in Computer Application and a Bachelors of Education in Computers & Mathematics. Adding to it, are her published research papers on cloud computing & big data. She aspires to promote CIS as a strong brand in school education and promote its best educational practices. Inculcating effective communication, leadership and issue resolution skills, she manoeuvres parent-school relationship,
She devises deep strategies for planning & smooth implementation of various events, teacher workshops & industry-academia interface sessions. She regularly engrosses with prospective and existing parents to provide vision and direction of present and future education framework. Her buoyant and hospitable countenance helps resolve parents' grievances and queries. She is a patient listener and address all the concerns relating to prospective students effortlessly and thus ensuring a smooth transition to the right career opportunities.
Sweety | The Blithesome
Quality Evangelist and Executive Assistant to Principal
A self-motivated, energetic and professional individual with an undaunted zeal, love and passion for learning and imparting quality education is what describes Sweety as Quality Evangelist and an Executive Assistant to Principal. Being a member of the Office of Principal and Vice-Principal, one of her major roles includes conducting various meetings on a regular basis. She apart from this is scrupulously engaged in the implementation of Annual Calendar & Audit Calendar. She also looks after the continual improvement of all the systems and processes of the school to maintain the quality objectives framed in sync with the mission statement of the school.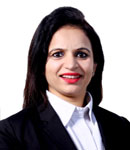 She is a result driven professional, with numerous years of experience in the field of education. With B.Com & M.B.A degree wedged to her credit, she is a technology savvy individual. She excels in making powerpoint presentations that furnish explicit penetration of school's vision into the audience. Quality is her main area of persona. She has actively contributed to the Accreditation process. Also, she regularly helps in achieving the quality objectives through well-reasoned audits, evaluations, and analyses of operational areas.
Mallika Sharma | The Flamboyant
Executive Assistant – Office of Principal and Vice Principal
Mallika Sharma is the constructive voice of CIS. Her engrossment as the Executive Assistant in the Office of Principal and Vice Principal and Office of Talent Management associates her with a plethora of work. Stretching from implementing effectuate HR systems for improvement in employee communication, employee retention, grievance handling, counselling to performance improvement and discipline she is nonpareil in her stratagem. Her work profile includes managing the recruitment life-cycle and implementing of competency-based performance appraisal system.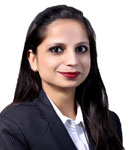 She is the strong brick of the strong wall of OPVP as she lends her full support by providing and maintaining confidentiality. Her expertise is covered in holding a reservoir of employee data and she is closely working with the Office of Principal and Vice Principal. Her duties broaden from scheduling, anticipating, supporting and corresponding that may be required for upcoming meetings and events.
Anita Munjal | The Chargehand
Member – Examination Cell
Anita Munjal is a dedicated and affectionate Hindi teacher of CIS. Her profile boasts of Masters Degree in Hindi and Bachelor of Education Degree which makes her a dexterous Hindi instructor with wide range of skills and years of vast experience. Her innovative ideas add a pleasant experience and make children's journey quintessential. Her nine years of experience enriched her knowledge in every aspect and made her the member of the Examination Cell.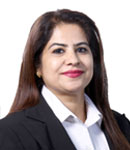 Apart from this, she actively participates in planning, implementation and reviewing of integrated curriculum programs. Her prudence is exercised in handling examination process and operations along with the supervision of the Examination Cell. Her coherent skills are apparent in allocating tasks and publicising book/reports. With remarkable duties and responsibilities rolled to her credit, she plays an important role in the school.
Lavneet Bhalla | Examiation Team Member
The Demonstrator
Lavneet Bhalla is a painstaking Science preceptor of CIS. Her profile boasts of Post graduation Diploma in Computer Applications, Masters Degree in Science, and Bachelor of Education Degree which makes her a dexterous Science instructor.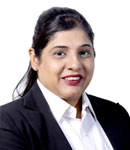 Her 5 years experience enriches her knowledge in every aspect, thus, maximizing her comprehensive understanding for realising requisites to build a goal-oriented school. Apart from this, she is also a part of Examination cell and Olympiad Team where she conducts, controls and supervises several Olympiad examinations and school examinations by acting as a vigilant overseer. She avidly aspires that the students of CIS should clear International level of MaRRS International Spell Bee and brings laurels to the institution.
Kamaljit Kaur | Examiation Team Member
The Austere
Kamaljit Kaur is the simpatico personage of CIS. She holds to her credit Bachelor of Education Degree and Bachelors Degree in Science. Since 1997, she has been spreading smiles and knowledge as a teacher and guide.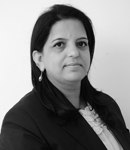 With three years of teacher training in England, she is proficient in guiding teachers with several teaching tactics in order to build a fruitful learning environment in CIS.
She is also associative with Examination Cell and Olympiad Team where she, with other zealous members manoeuvres each and every exam efficiently. Her endowment as a teacher, mentor and task master proved fructiferous for CIS with times. She is a committed leader who wishes to take school to zenith of its success and aspires for all around growth and development of its students.
Priyanka Sharma | The Affable
School Counsellor
Priyanka Sharma pockets an amiable stance for the students and staff of Chitkara International School. She is always solicitous to her students when it comes to her function as the child psychologist of the school. Her hospitable nature and sympathetic aura make her the favourite of every child.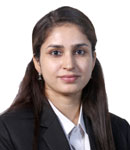 With M.Sc in Psychology and M.Ed rolled to her credit, she relentlessly runs the Office of Counselling of the school. She is currently pursuing P.G. Diploma in Guidance and Counseling, making her well prepared to be the strong asset to CIS that she is.
Teaching Psychology is what makes Priyanka feel enthusiastic and illuminated. She makes sure that her teaching evokes positive line of thoughts, and camaraderie of school life.
Anshu Ahuja | The Dextrous
Assistant to Manager of Online Support Services
Anshu Ahuja is the adroit streak of CIS. She is an earnest, experiential and a significant member of Online Support Services. Her profile boasts of a postgraduate degree in Business Administration (Operations) with extensive 7 years of experience in project MCA21 (Ministry of Corporate Affairs) designed to fully automate all processes related to the proactive enforcement and compliance of the legal requirement under the Companies Act 1956.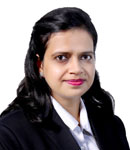 With such a utilitarian experience, she assists for the development and smooth functioning of the school's ERP (Enterprise Resource Planning) system which is the most effective mode of communication between the school and the school parent. She also renders her avid support in tracking and uploading of various circulars, planners and academic resources to keep up with well-equipped communication and information exchange in and around the school. Her benefaction unequivocally displays her resourcefulness in the direction of contributing towards providing a hassle-free online experience to all the stakeholders.