School Associations & Collaborations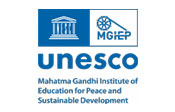 UNESCO Mahatma Gandhi Institute of Education for Peace and Sustainable Development
Chitkara International Schools signed a Memorandum of Understanding (MoU) with the UNESCO Mahatma Gandhi Institute of Education for Peace and Sustainable Development. The signing of this promising MoU is a significant step towards the achievement of the Sustainable Development Goals (SDGs) of the United Nations General Assembly. This partnership aims to promote a culture of sustainability and raise awareness about the SDGs among students. This collaboration has been helping towards attaining the said goals and in building a sustainable future for mankind and the planet.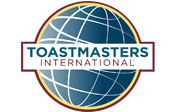 Toastmasters International
Joining forces with the renowned Toastmasters International, Chitkara International School runs the highly deliberative Chitkara International School Gavel Club that renders a platform with immense opportunities to the avid orators of CIS. The promising association aims to fuel the augmentation of leadership, critical thinking and communication skills of learners in addition to ensuring high-quality discussions, speeches, and activities for the dynamic members of the esteemed Club.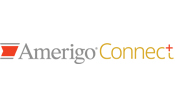 Amerigo Connect
Chitkara International School thrives on providing its students with world-class opportunities. CIS has collaborated with Amerigo, a tech-enabled platform giving students access to unique global opportunities and top-tier institutions that will prepare them for global success.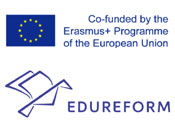 Edureform
CIS is one of the consortium members of the Edureform project co-funded by the Erasmus+ Programme of the European Union to successfully prepare the teachers and learners for Industry 4.0. EDUREFORM curricula empower future and in-service secondary school teachers to train students' critical, analytical, and creative skills. As labour market demand is shifting from 'problem solving' to 'problem analysis' competencies, these soft skills are considered crucial to perform tasks not achievable by artificial intelligence. EDUREFORM Curricula's objective is to create a national best practice to support Indian national authorities in successfully coping with societal challenges directly related to Fourth Industrial Revolution.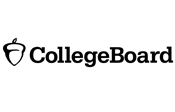 The College Board
College Board is a mission-driven not-for-profit organization that connects students to college success and opportunity. Founded in 1900, College Board was created to expand access to higher education. The School has collaborated with the aforementioned board with an aim to prepare the students for SATs.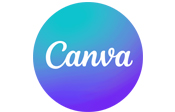 Canva
CIS has collaborated with CANVA Application in order to provide a creative platform to the avid Chitkarians. Canva is an online design tool that enables users to produce media such as posters, slideshows, photos, event flyers, resumes, cards, certifications, and info-graphics with a professional appearance. Through this association, students can make use of Canva for free, to demonstrate their knowledge in unique ways.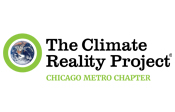 MoU with The Climate Project Foundation
The sustainable use of resources is the need of the hour and reaching climate targets will depend on a number of different approaches and solutions with everyone working together. In light of the aforementioned and to contribute towards sustainability, Chitkara International Schools signed the MoU with the Climate Project Foundation based in New Delhi.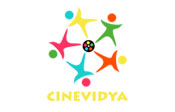 Cinevidya
Chitkara International School has proudly associated itself with Cinevidya, the groundbreaking social enterprise created by Mr Amitabha Singh to nurture and encourage the creativity of young filmmakers across the country. Through this partnership, the school aims to play a pivotal role in inspiring and shaping the next generation of filmmakers. With this collaboration, Chitkara International School has conducted numerous workshops and festivals under the event CineMaestro, allowing students of tricity to receive hands-on training and practical experience in the art of filmmaking.