Virtual Goodie Foodie Week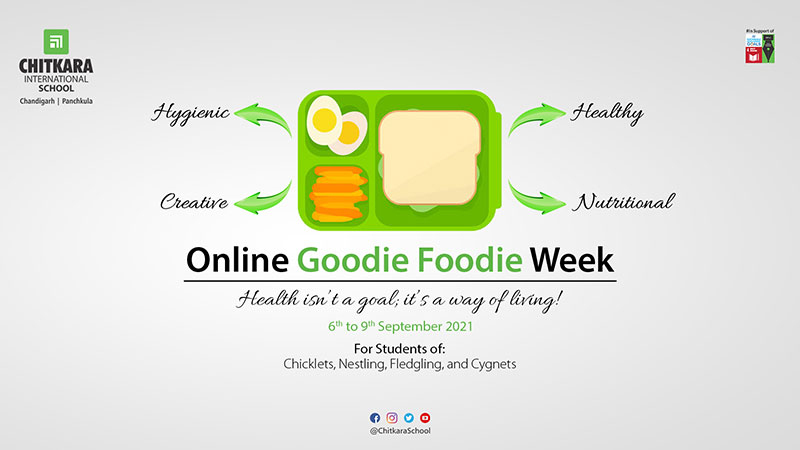 Indulging in a sweet treat or waking up to a strength-giving breakfast, every meal whatever the occasion, food, in the making and the eating, should always be cherished. Part of the balance of life, lies in understanding that different days require different ways of eating. Moreover, it is also the key to a healthy and balanced diet as food is a unique fusion of nutrients- both macro and micro. In light of the foregoing and to enlighten the students of Chicklets to Cygnets to eat well, Chitkara International School feels delighted to announce that the school will be celebrating "National Nutrition Week" through "Virtual Goodie Foodie Week".
For the activity, the child with the help of his/her parents will prepare a dish as per his/her choice and keep it alongside during the online session. Later, the facilitator of the session will interact with the child discussing the nutritive value of the prepared dish. The activity aims to enthuse students to compose a meal or a snack with a fine & healthy selection of nutrients along with blissfully facilitating healthy eating habits.