The Mentor Splendour- Celebrating Teachers' Day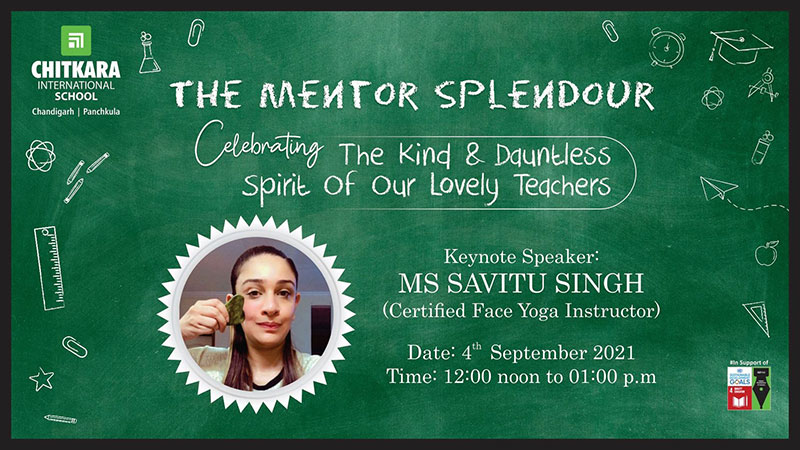 In line with the Japanese Proverb which says "Better than a thousand days of diligent study is one day with a great teacher," Chitkara International School (CIS) is all set to celebrate Teachers' Day- Online Edition for its wonderful teachers through a captivating webinar titled "The Mentor Splendour- Celebrating the Kind and Dauntless Spirit of our Lovely Teachers".
The said webinar is an endeavour to express school's profound gratitude and reverence toward its pedagogues and their eternal efforts. Ms Savitu Singh a renowned Face Yoga Instructor, shall helm the session elucidating Face yoga for a youthful glow.