Grounds of Glory – National Sports Day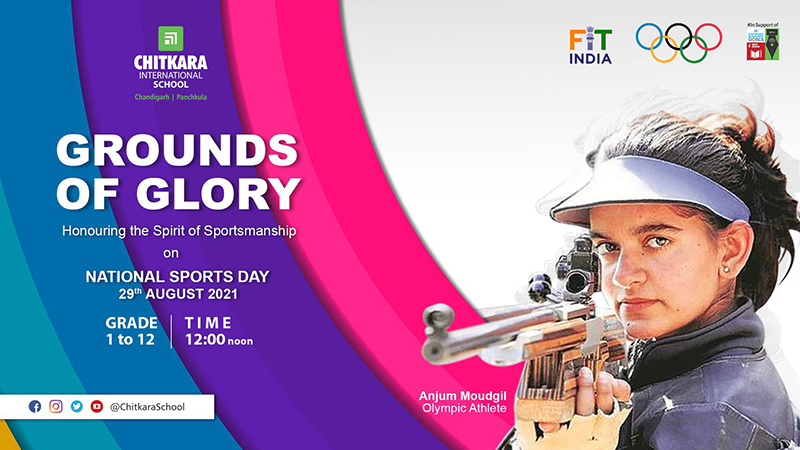 To celebrate the glorious essence of the vast world of sporting, Chitkara International School has organised a riveting session viz. Grounds of Glory: Honouring the Spirit of Sportsmanship on National Sports Day. As the name suggests, the session shall fervently commemorate the momentous occasion of National Sports Day, and further highlight the undeniably huge significance of Sports in building both health and the nation.
In this regard, CIS stands especially delighted to share with its stakeholders that the school shall be hosting Ms. Anjum Moudgil – a renowned Indian sport shooter, recipient of the Arjuna Award 2019, and the proud representative of the country at Tokyo Olympics 2020, as the session's esteemed Keynote Speaker.
The school hereby invites all the wonderful Chitkarians to join the splendent celebrations of National Sports Day 2021!