Chitkara International School, Chandigarh bags the prestigious "Career Change Makers Award" from the eminent jury of CareerGuide.com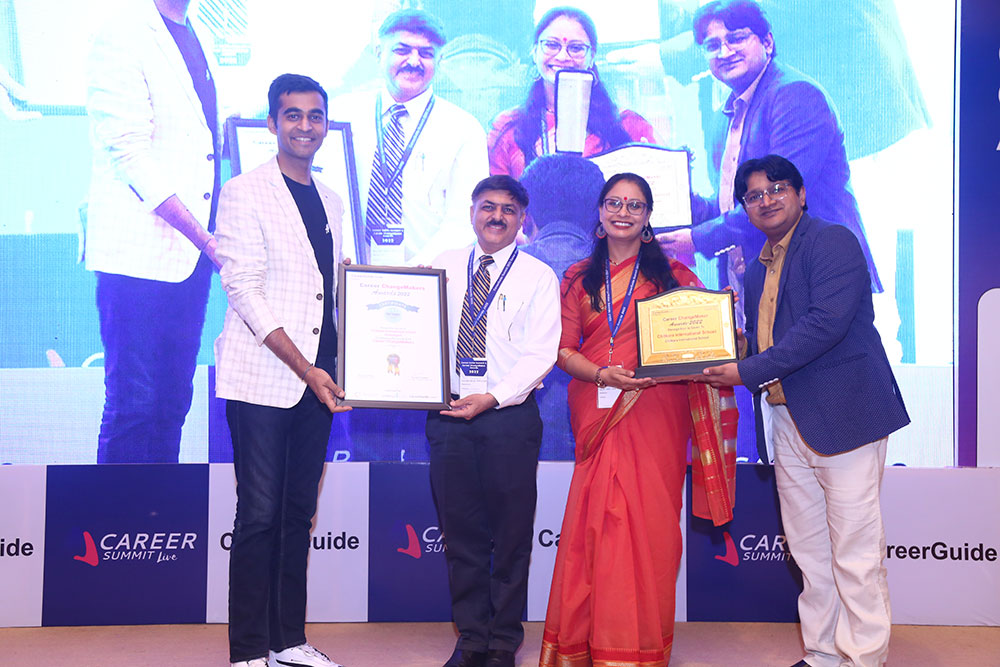 Continuing its endeavour to build a robust Career Guidance ecosystem for shaping learners' future, Chitkara International School (CIS), Chandigarh seized the "Career Change Makers Award" from CareerGuide.com, during the Master Career Guide Summit, held in New Delhi on 11th June 2022. Award was bestowed to recognize, appreciate and honour CIS for making an effort in inculcating essential skills for making students Industry 4.0 ready. Career Change Makers Awards and Summit 2022-2023 is the largest, premium Awards in India, assembling, Colleges & Universities, schools, and individuals who have made notable contributions to career readiness in India and abroad. Career Summit also witnessed thought provoking discussions and ideas from the esteemed panel of career experts, on important topics related to career development, New Age careers of 21st century, Degree Vs. Skills, Opportunities, Threats and impact on careers due to increased Automation, Artificial Intelligence and Robotics.
CIS would like to express its gratitude to each member associated with the institution and wholeheartedly congratulate the stakeholders with the support of whom, the school keeps attaining greater heights.