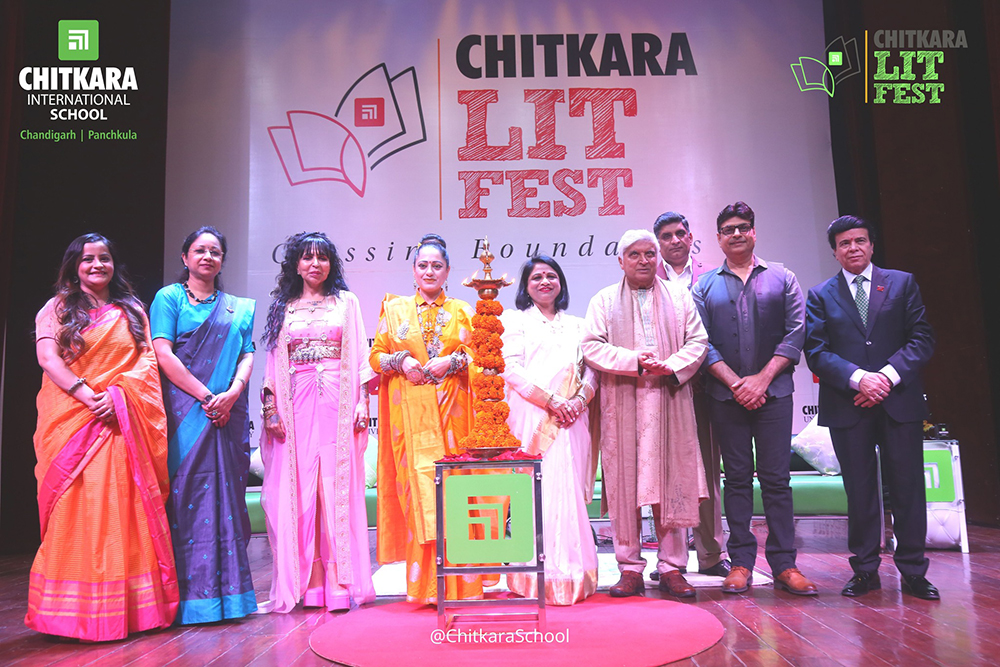 Chitkara International School, Chandigarh, hosts the star-studded "Chitkara Lit. Fest– A Celebration of Literature and Ideas ", and witnesses participation from a stellar artists like Javed Akhtar, Irshad Kamil and Usha Uthup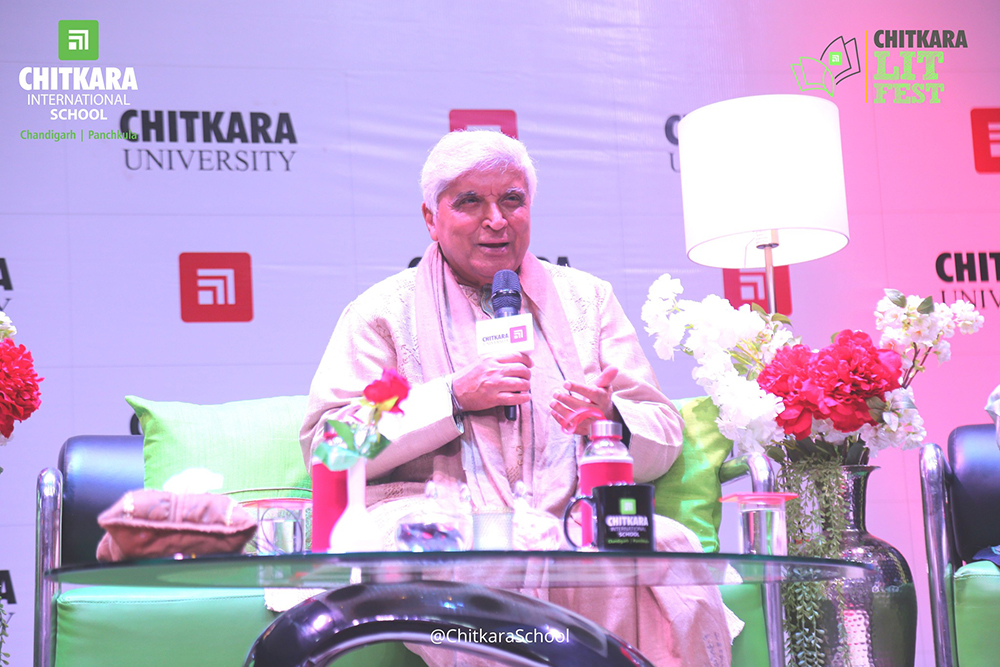 Chitkara International School hosted its flagship event "Chitkara Lit. Fest – A Celebration of Literature and Ideas" at its state-of-the-art campus in Chandigarh. Organised to commemorate the significant role that literature plays in society, the event witnessed an astonishing line-up of writers, poets and artists including Javed Akhtar, Usha Uthup, Irshad Kamil, Laxmi Dhaul, Khushwant Singh, Dr NilimaChitgopekar, Sudeep Sen, Sumit Samos, Amy Singh, Richa Lakhera, Dr Jhilam Chattaraj, Bir Singh, Neelesh Kulkarni, Nikharika Bhuwania, Dr. GurpartapKhairah, Nirupama Dutt, Balpreet, and Dr Aman S Maharaj.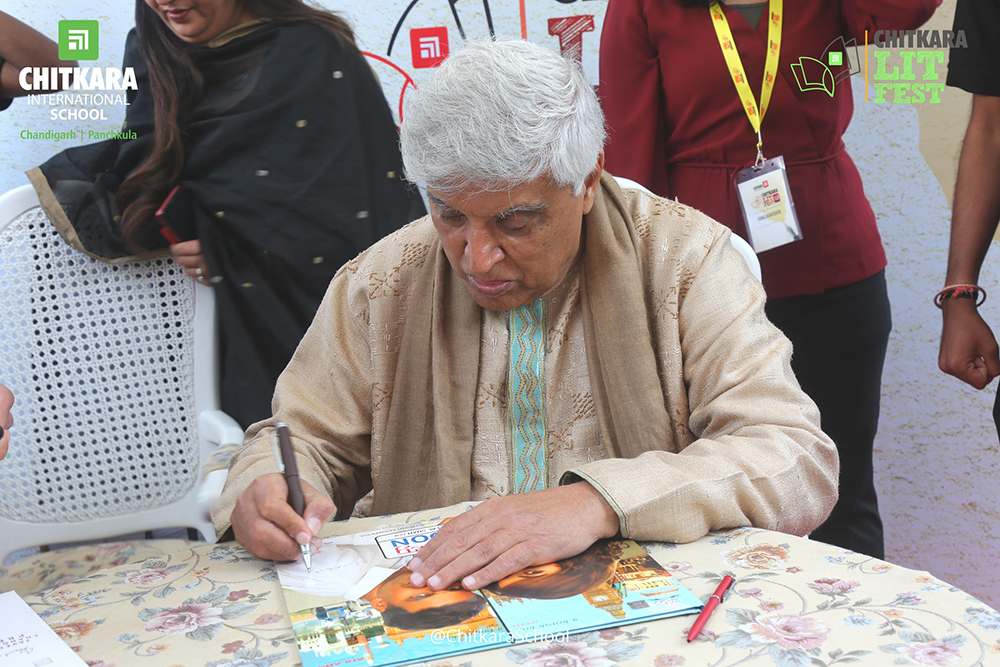 Exploring the creative ways of transcending both literary and metaphorical boundaries, Chitkara Lit. Fest brought forth the flavours and nuances of the vast world of literature, enabling educationists to witness and engage in thought-provoking conversations with creative minds.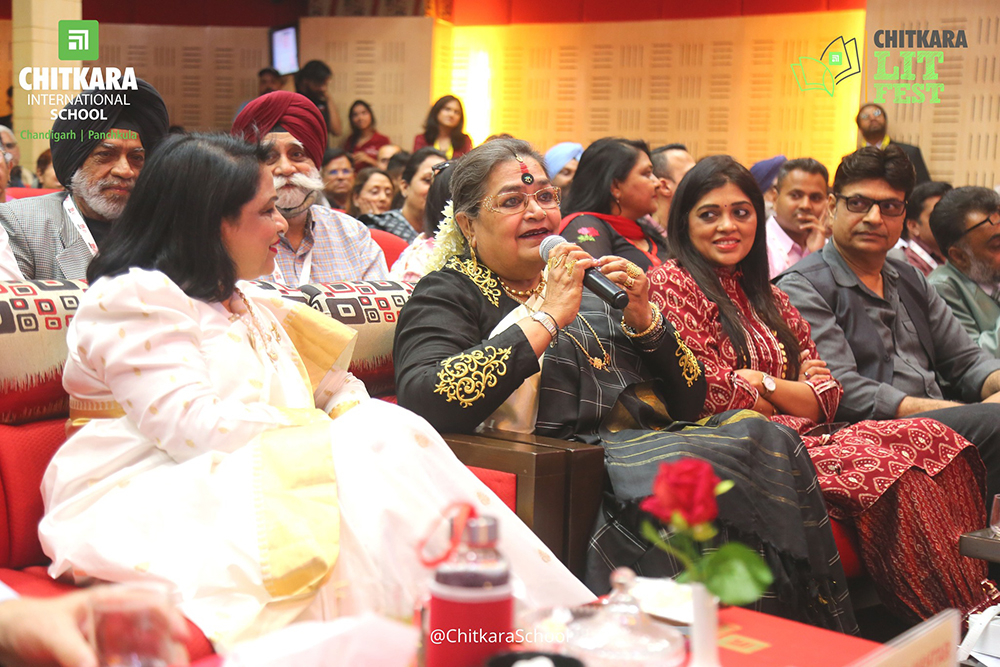 Finding inspiration and connection through diverse sessions by venerable dignitaries and exploring the power of words and community…
The noticeable sessions under the Fest entailed "Mera Paigam Mohabbat Hai: Poetry for Social Change" by Javed Akhtar and Nirupama Dutt, "Humanising Turbulent Times Through Literature" by Khushwant Singh and Laxmi Dhaul, "A Lyricist or a Poet? Hopping the Boundary" by Irshad Kamil and Balpreet, "A Poet's Quest for Change" by Sudeep Senand Dr. Jhilam Chattaraj, "Iconic Usha – Breaking the Stereotypes" by Usha Uthup and Richa Lakhera and "From Satyug to Kalyug: Exploring the relevance of mythology in today's times" by Dr. NilimaChitgopekar, Neelesh Kulkarni, and NiharikaBhuwania.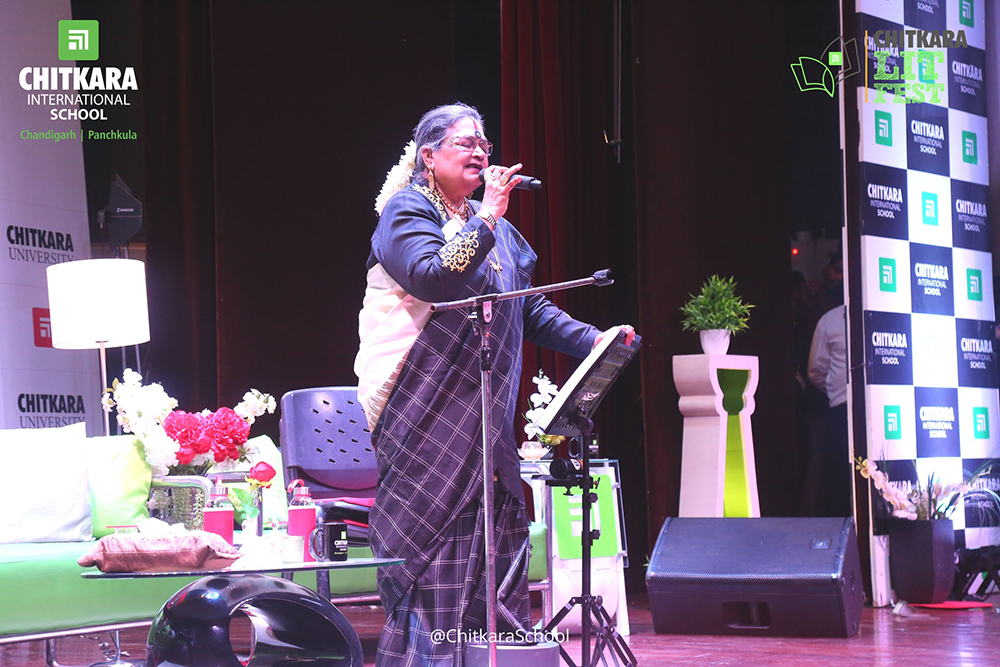 Not to mention, at the glorious edition of the festival, the star artists and participants not only shared golden insights from their line of work with the attendees comprising dynamic literati, educationists, parents, youth, faculty, and principals, but also encouraged them to explore fresher perspectives and ways of thinking.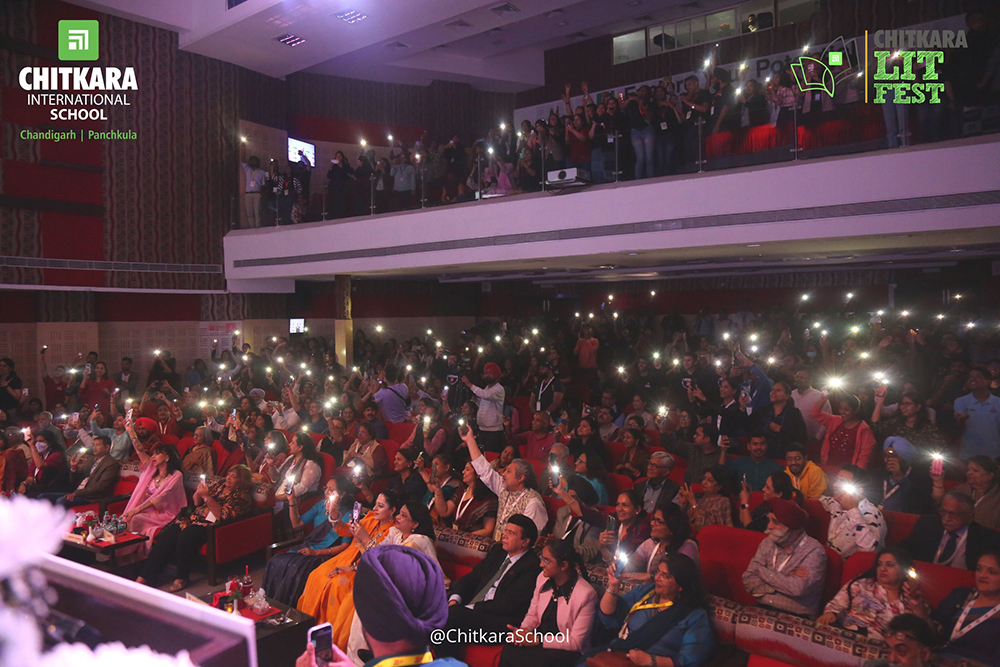 Chitkara Lit. Fest's first author meet-and-greet…
The said event also included book signing sessions along with felicitation of the artists. More so, the Chitkara Lit. Fest showcased the flavours and intricacies of the broad world of literature and allowed educationalists to engage in thought-provoking discussions with creative minds. Chitkara Lit. Fest explored innovative ways of transcending both literary and metaphorical borders.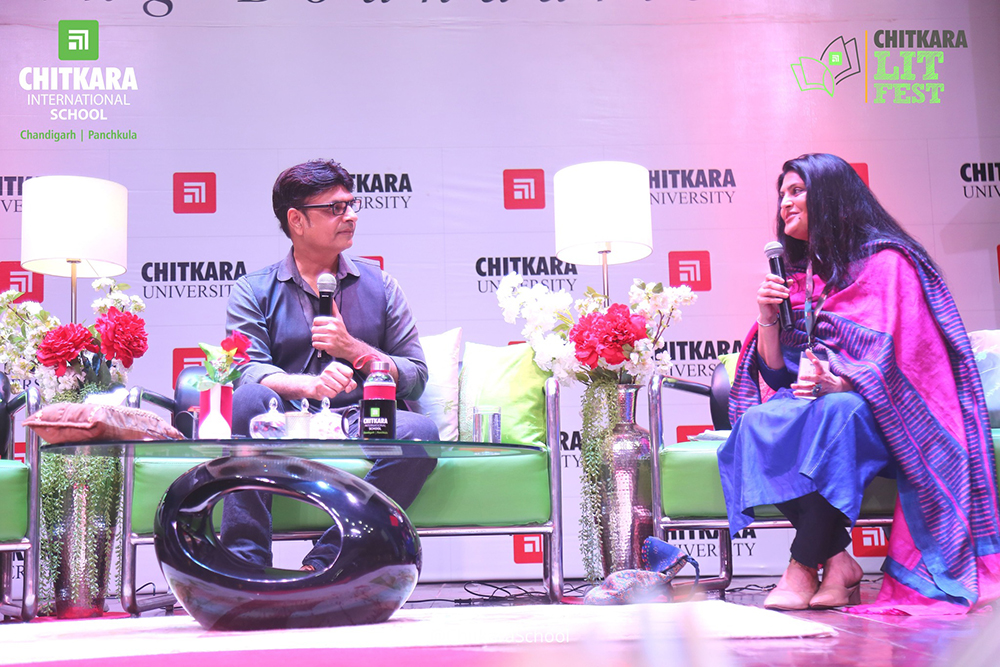 Summation
Being part of Literature Fests is not just about creating art, but about building relationships and finding a deeper understanding of the world through the beauty of languages. Undeniably, it was a splendid triumph and a matter of utmost revere for Chitkara International School, Chandigarh, to have hosted a stellar cast of artistic visionaries and the marvellous event being covered in press releases of various prevalent newspapers!