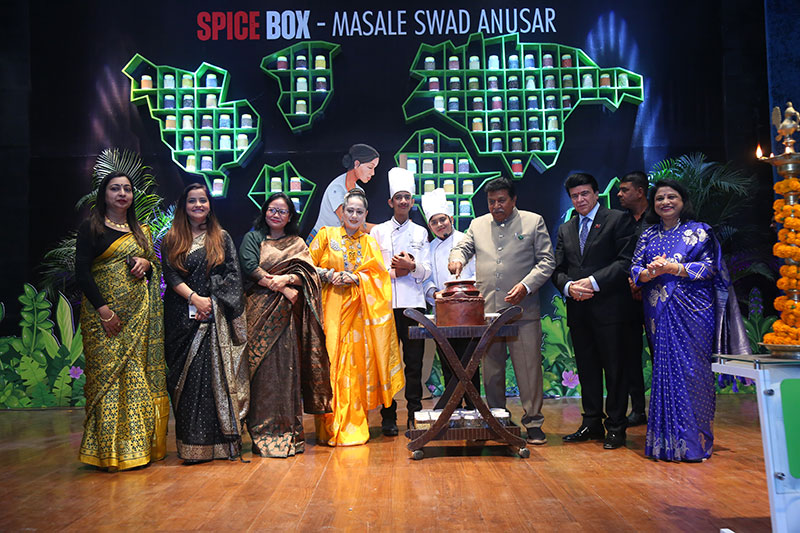 Upholding its endeavour of imparting superlative education through effective art integration in consonance with the mission of the Central Board of Secondary Education (CBSE) and the promising National Education Policy 2020, Chitkara International School, Chandigarh and Panchkula's Annual Event "Spice Box- Masale Swad Anusar" magnificently displays the diversity of Spices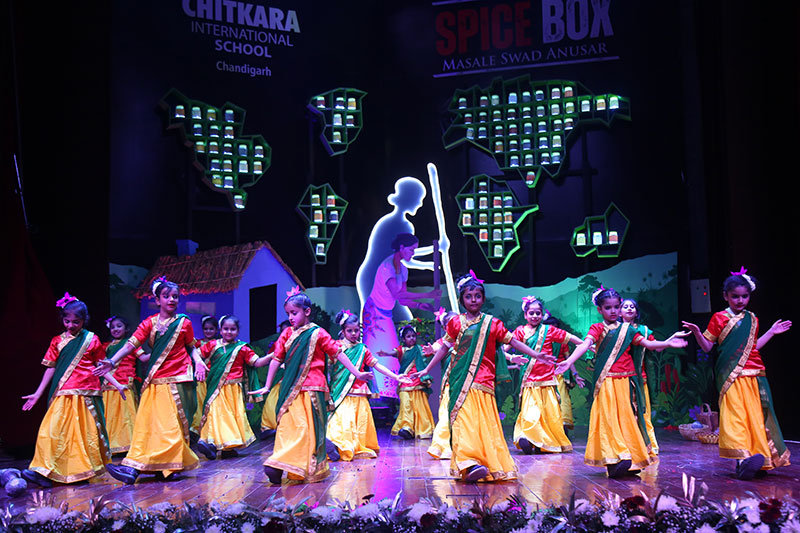 The annual function at Chitkara International School (CIS) is well known for its magnificence and exquisite performances. Each year, sincere efforts are made at Chitkara to guarantee that finest performances are presented, keeping in mind the key learning outcomes. Additionally, Chitkara International Schools, Chandigarh and Panchkula have always strived to provide high-quality education and a positive learning environment to the avid Chitkarians. Keeping this in mind, this year, CIS, Chandigarh and Panchkula helmed "Spice Box- Masale Swad Anusar." The said event provided each Chitkarian with an incredible platform in terms of exposure, learning about teamwork, finding a creative outlet, and overcoming stage fright. More so, this theme served as an educational opportunity to teach students about the history and cultural significance of spices, as well as their uses in cooking and traditional medicine. Through this theme winsome pupils also learned about different trade routes and cultural exchange that led to the widespread use of spices throughout the world. Furthermore, this occasion offered a chance to exhibit spices not only from India but also spices from across the globe.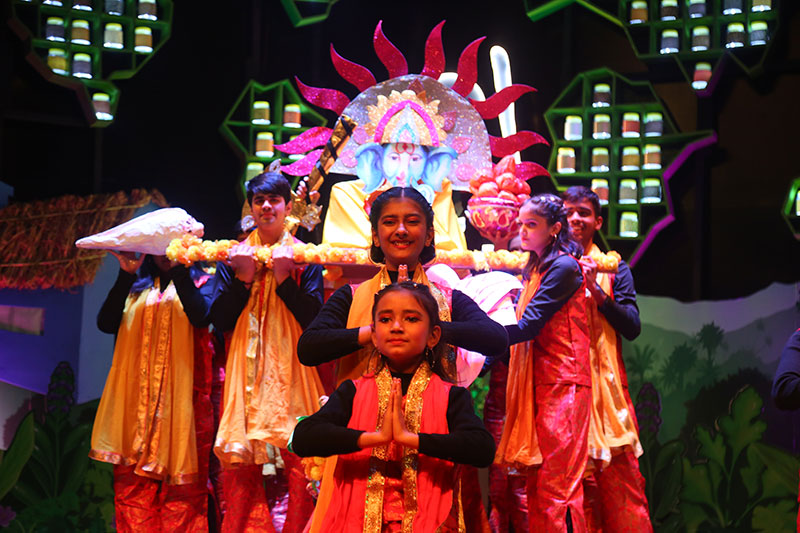 CIS Chandigarh's Annual Function blending academics and co-curricular through 3-day performances extravaganza
Chitkara International School, Chandigarh, celebrated its awe-inspiring and much-awaited 11th Annual Event with splendour, joy and excitement. For its 11th Annual Function, the school exhibited a beautiful array of spices from around the world comprising mixed spices, paprika, nutmeg, black pepper, cardamom, saffron, asafoetida, carom seeds, oregano, turmeric, etc., and their various aspects such as aroma, texture and benefits were elucidated by the students from kindergarten to Grade 12 in their own endearing and artistic ways. To further apprise the students with different spices, a cart filled with spices was taken around the school and showcased to the students. Furthermore, the function's theme was incredibly manifested through a large human-sized and motorised spice making equipment against a magnificent backdrop of a lit world map, showcasing the origins of different spices. The students were dressed up with beautiful attires and headgears that were specially designed to showcase the different variety of spices. Indeed, the winsome students had put in their best effort into their performances, and the entire 3 Days extravaganza was greatly appreciated by the audience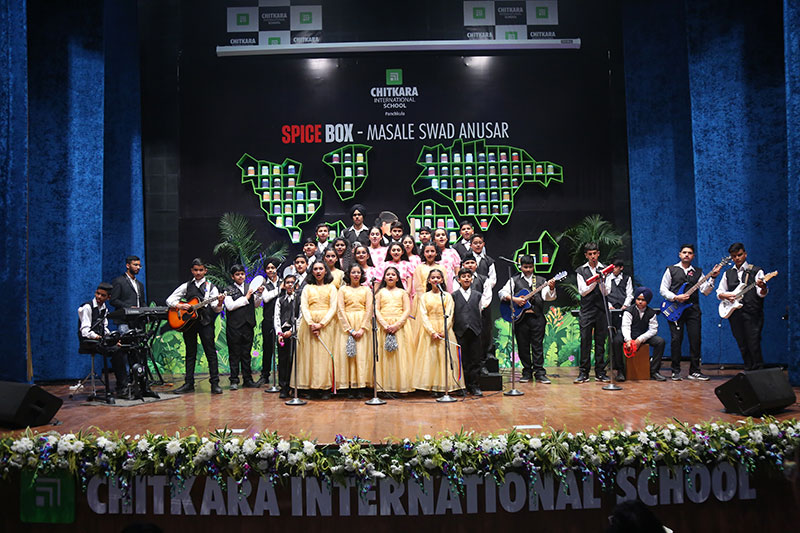 CIS Panchkula's Masaledar Annual Function showcases the diversity of spices and their beauty through mesmerising performances
For its first annual function, the CIS, Panchkula exhibited a beautiful array of spices from around the world entailing mixed spices, paprika, nutmeg, black pepper, cardamom, saffron, asafoetida, carom seeds, oregano, turmeric, etc., the aspects and benefits of which were elucidated in their own endearing and artistic ways by the all the students from kindergarten to Grade 8. With an exciting start to the event, a notable special performance on different spices along with the lighting of the lamp ceremony was organised entailing a special tadka by the dignitaries present at the function. The said event indeed provided a fantastic opportunity for each Chitkarian to gain knowledge of different spices, learn about team spirit during preparations, find an avenue for artistic expression, and overcome stage fear. Moreover, the event benefited pupils in comprehending the significance that spices have played throughout history. Thereby, the school also furthered its mission of inculcating employability skills in learners, especially for the students wanting to pursue a career in the culinary, medicine, or any other related field.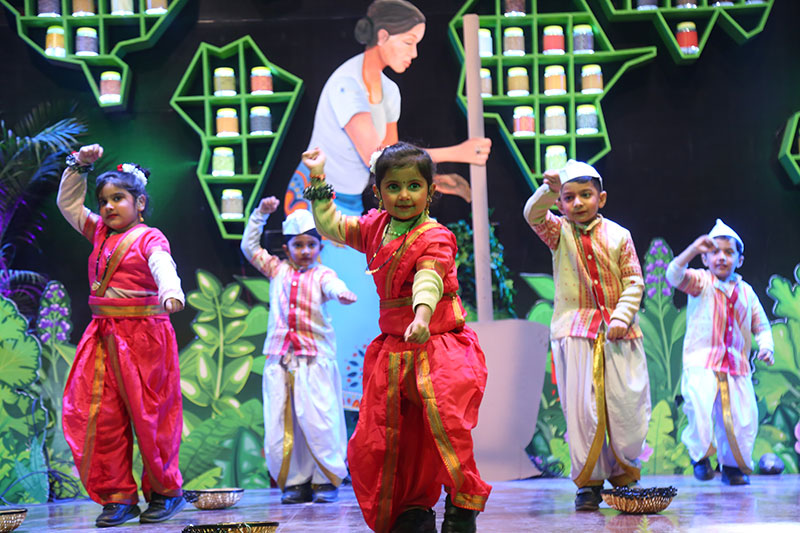 Annual functions are important for schools as they provide an opportunity for the entire school community to come together and celebrate their achievements throughout the year. Through this year's annual event's theme, CIS aimed to promote cultural understanding, as spices are often closely tied to different cultural traditions and cuisines. Overall, the said event not only brought the school community together to celebrate CIS's legacy but also promoted cultural understanding and appreciation of the culinary arts. And just like spices add flavour to the dishes, CIS's winsome students surely made this extravaganza a success.