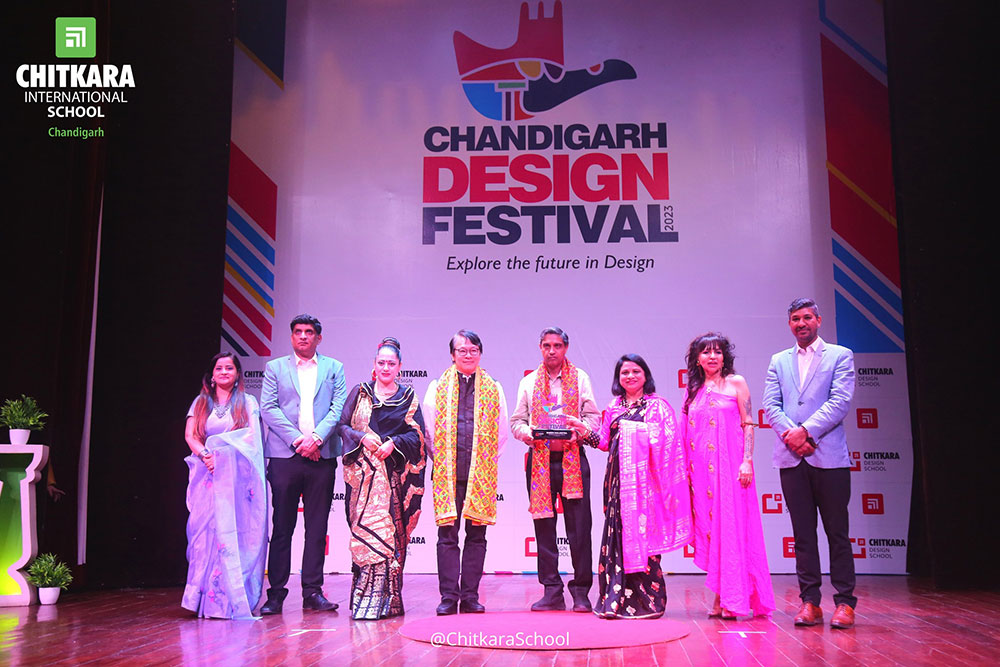 Unleashing the Power of Design
With the first ever Chandigarh Design Festival (CDF) held at Chitkara International School (CIS) in academic partnership with Chitkara Design School and supported by TiE and Chandigarh Lalit Kala Akademi, CIS emerged as the torch-bearer of a groundbreaking design revolution, which brought together the youth and design enthusiasts together for an experience like no other. Hosted on the 22nd of April and led by some of the most iconic faces from the reputed design industry, the Festival uncovered the promising future that lies ahead for the said blooming industry under the event's thought-provoking theme "Exploring the Future in Design" and was inaugurated rightly by the aesthetically pleasing "Inaugural Design Impressions" on the "CDF Panorama"!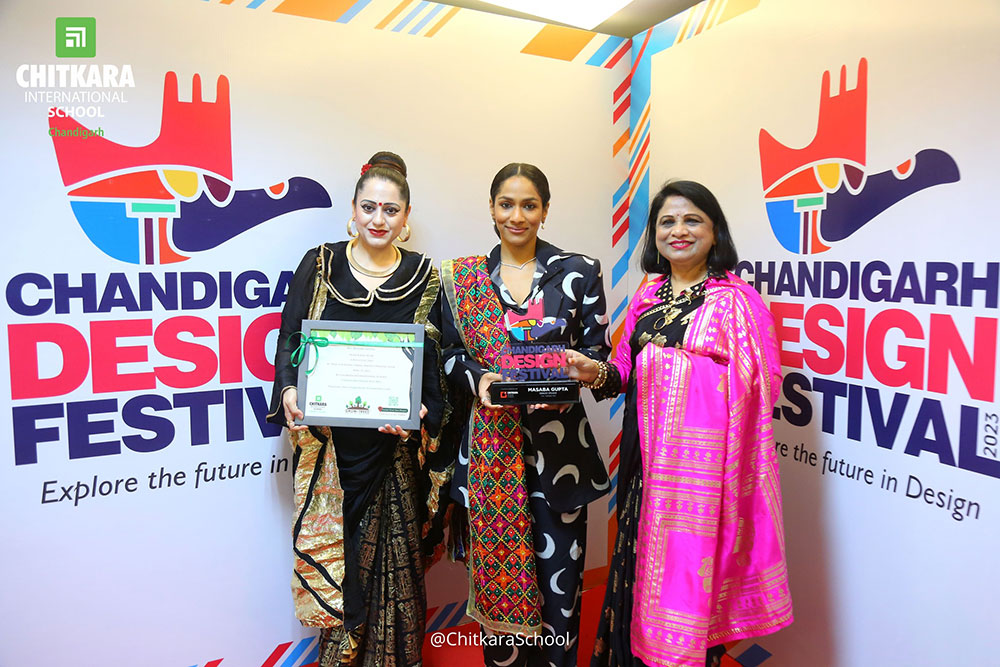 Ennobled & Enlightened by Designing Greats…
Chandigarh Design Festival at Chitkara International School was, as a matter of fact, a true-blue starry affair that witnessed some of the most eminent personalities from the industry elucidating the varied aspects of the fields of design including UX/ UI, fabric design, etc. Among these speakers were the legendary Indian fashion designer, actress, and founder of House of Masaba and Lovechild by Masaba, Masaba Gupta and the visionary President of World Design Organisation, Mr David Kusuma. Also joining the iconic design thinkers were another set of enterprising design leaders like Azmina Poddar, Managing Director of Accenture, Sachendra Yadav, Cloud UX Solutions Specialist at Google, Sudhir Sharma, Founder and Chief Executive of Indi Design, Gagan Preety Sahni, Head of Design at Absolute, Kireet Khurana, Storyteller, Director, and Animator, and Sanyukta Shreshtha, Creative Director. In this regard, a series of talks, interviews, and panel discussions were organised, highlighting and explaining the matters of prominence from the world of design for the budding designers.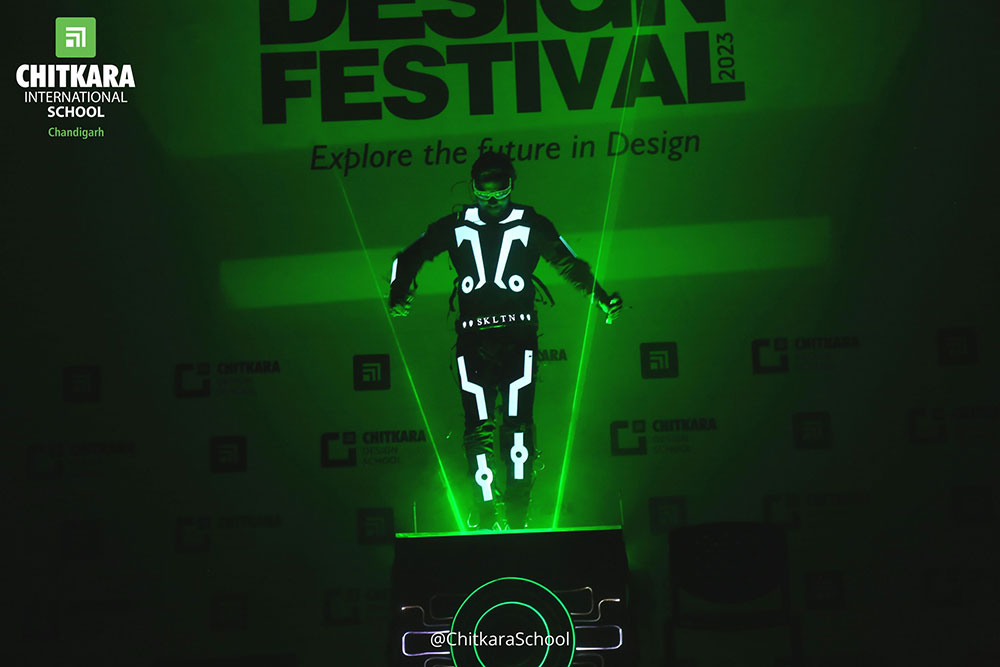 Felicitations, Celebrations, a LITERALLY Dazzling Show
Honouring the designing greats at CDF, a felicitation ceremony was further organised for the industry experts, where a token a gratitude was presented to each of them by the honourable Pro-Chancellor and Chairperson-Schools, Dr Madhu Chitkara, the sagacious Director-Schools, Dr Niyati Chitkara and the vivacious Associate Director cum Principal, Dr Honey Chitkara. In the literal sense of the word, CDF constituted cheery celebrations – of hard work, of success stories, and of the undeniable imperativeness of design. Yet, the celebrations were quite literally bedazzled as a scintillating LED Dance Show was held that rendered an electrifying experience to each person in the audience!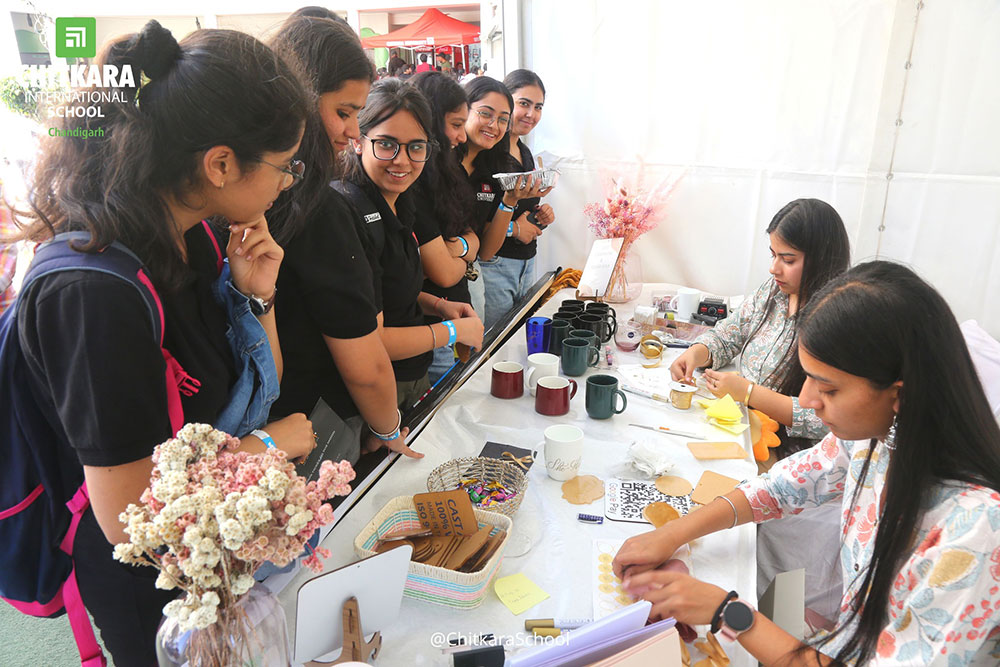 On the Whole…
For CIS, the exemplary Chandigarh Design Festival is truly a dream come true – a start of a promising chapter, a resolve and a focused commitment to acknowledging the significance of the design and the role that it plays in inducing creativity in youngsters. Design celebrates inclusivity, diversity, and authenticity, all of which are committedly upheld by the dynamic Chitkarians.