School Cabinet
Students at Chitkara International School are actively encouraged to engage in both teamwork and leadership activities. While leadership and teamwork are an integral part of the classroom experience at CIS, we also encourage our students to engage in more formalized leadership opportunities.
Chitkara International School promotes leadership of all styles and nature. We allow each and every child to experience being a CEO or a manager of the four houses i.e. Steel Talkers, Brass Sounders, Zinc Thinkers and Copper Stoppers at least once during his tenure in the school. On a more elevated level, we also give students an opportunity to become Head Boy, Head Girl and Joint Secretary of the school.
Khushwant Singh |Head Boy 2017-18
Khushwant Singh is a paradigm of exuberance, vehemence and dynamism. He is an instigator, mastermind and a trailblazer representing the students as the First Head Boy of CIS. He is a National Level Shooting champion. He is perseverant, fervent, empathetic and determined. He aspires to be a prominent and committed leader who wishes to fulfil the expectations of the students and assisting them with unprecedented experiences.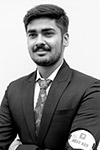 Kashish Sharma | Head Girl 2017-18
Kashish Sharma is an exemplary figure of CIS. Being the first Head Girl of CIS, she is a creative, pragmatic, amiable and a rational thinker. She is a versatile personality with an impeccable amalgamation of academics as well as co curricular activities. She is a National and State fencing champion who has represented India at International level tournaments. Adding a feather to her cap, she has also received President Award by former President Pranav Mukherjee. In academics, her hard efforts yielded her 98.8% in 11th standard. She is extremely talented and her leadership qualities such as self motivation, focused, empathy are quintessential.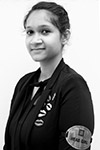 Shubham Vashisht |Joint Secretary 2017-18
Shubham Vashisht is an epitome of eloquence and charisma. Being the first Joint Secretary, he is confident, efficacious, vigilant, equanimous and an analytical thinker. He is an exceptional orator, debater and an outstanding MUNer. He is an enthralling and charismatic anchor and actor. He is assiduous, diligent and an excellent pioneer to represent the student cabinet.